Accessibility Services
Website Accessibility
Koka Booth Amphitheatre strives to provide a positive experience for all guests. Our goal is to facilitate accessibility on our website and mobile site to better allow patrons to learn about events and purchase tickets with ease.
ACCESSIBILITY ASSISTANCE
If you have difficulty using or accessing any element of this website or the Koka Booth Amphitheatre mobile site, please feel free to call us at 919-462-2025 or email us at info@boothamp.com. We will work with you to provide the information, item, or transaction you seek through a communication method that is accessible for and consistent with applicable law.
ONGOING EFFORT
At Koka Booth Amphitheatre, we are proud of the efforts that we have completed and that are in-progress to ensure that our website and mobile site are accessible to everyone. We view accessibility as an ongoing effort and are continually seeking solutions that will bring all areas of our website and mobile site to the same level of overall web accessibility.
FEEDBACK
Please contact us at 919-462-2025 or email us at info@boothamp.com if you have any feedback or suggesstions as to how we could improve the accessibility of this website.
Attending An Event
Planning on visiting our venue for a performance or event and need to take advantage of our Accessibility Services? Let us know your needs by filling out the form below!
Kulture City
KultureCity has partnered with Koka Booth Amphitheatre, an ASM Global managed facility, to make all events the venue hosts sensory inclusive. This new initiative will promote an accommodating and positive experience for all guests and fans with a sensory issue that visits the venue.
With its new certification, the venue is now able to assist guests with sensory sensitivities in having the most comfortable and accommodating experience possible when attending any event at the venue.
Sensory bags, equipped with noise canceling headphones (provided by Puro Sound Labs), fidget tools, verbal cue cards, and weighted lap pads will be available to all guests at the Amphitheatre who may feel overwhelmed by the environment. Please inquire at Guest Services or the venue Box Office should you or a companion need sensory assistance.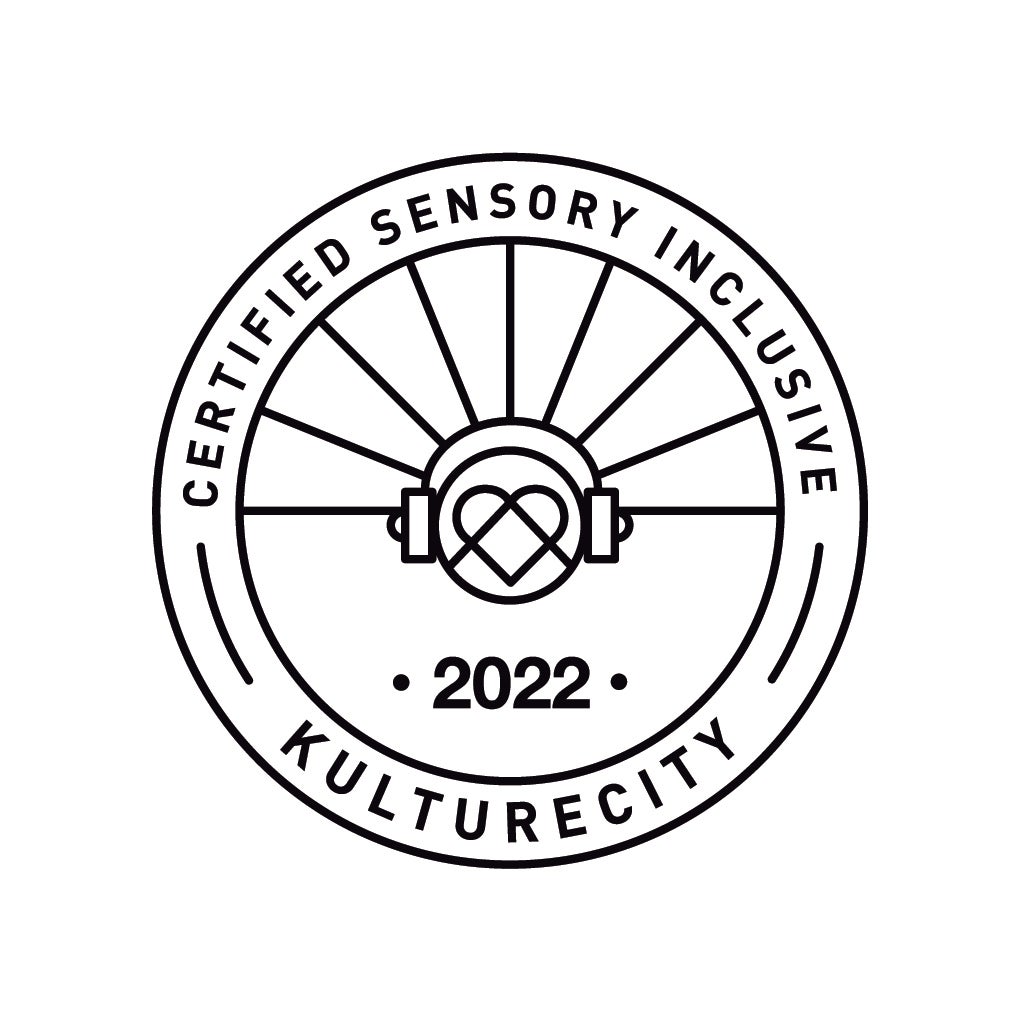 Listening Devices
Koka Booth Amphitheatre is excited to offer the Listen Technology Assisted Listening System. The system, which uses FM radio waves to wirelessly transmit noise-free sound to individuals, was chosen for its clear signal and ease of use and versatility. It is effective for medium-to high range hearing impairment. The Assisted Listening System at Koka Booth Amphitheatre meets the requirements of the Federal Americans with Disabilities Act. It includes a permanently installed transmitter wired to the venue's sound system. There are two ways patrons can choose to utilize the system. They can be issued a clip-on small battery-powered receiver, and wear provided ear buds or a neck loop lanyard, for T-Coil hearing aids, channeling the clear sound right to their ears. The battery-powered receiver has a 1/8 inch (3.5 mm stereo) connection for ear buds and neck loop lanyard. Patrons can also use their personal ear buds or headset with an 1/8 inch connector.
Patrons interested in using the Assisted Listening System should visit KBA Guest Services to sign-out a device. A Government issued ID will be required to sign out the device. Listening devices are available at no charge for most events
Parking
Accessible parking is located across from the Box office & Main Gate. Spaces are available on a first-come-first-served basis for patrons with valid accessible tags.
Seating
Accessible Seating is available to purchase in all seating areas for each event. Please see the Seating Chart on the specific event page for more detailed information on where accessible seating is located.
Sign Language Interpreters
Koka Booth Amphitheatre can provide a sign language interpreter upon request. Interpreters must be requested at least 3 weeks prior to the event. For more information please call 919-462-2025 or email info@boothamp.com.
Service Animals
Pets are not allowed at any event unless otherwise specified on the event page.
Trained service animals are permitted in the amphitheatre. Each service animal must remain with its owner and be restrained. If a service animal interferes with other guests, corrective action may include re-arranging seating or removal of the service animal from the amphitheatre.
Emotional support animals, comfort animals, and therapy dogs are not Service Animals as defined by the 2010 ADA Guidelines and are NOT allowed.
Venue Gates
All venue gates are accessible for our guests with disabilities. All walkways to and from the gates to the seating areas are paved. Ramps are located on the Crescent Deck to access the lawn area and Reserved seating area.
Accessible Ticket Purchasing Options
Accessible tickets may be purchased online. For most events, you will have options on how to Choose your seats: Seating Chart, Best Available, Or Section
Seating Chart
Look for the Accessible symbol and choose your seats
Best Available
Choose the "Best Available" Tab
Enter the number of tickets on the drop-down menu next to the "ADA" Price Code, then Click "Add Tickets"
Section Tab
Choose the Section Tab
Choose Section 2 for Reserved seats

Row A is Wheel Chair Only Seats.
Row B is Sight/Hearing & Mobility seats.

Enter the number of tickets on the drop-down menu next to the "ADA" Price Code, then Click "Add Tickets"
Accessible tickets may also be purchased by phone through Etix at 1-800-514-3849.
Accessible seats may be purchased at our Box Office. Please the Visit Box Office page for hours of operation.
For more information please call 919-462-2025.