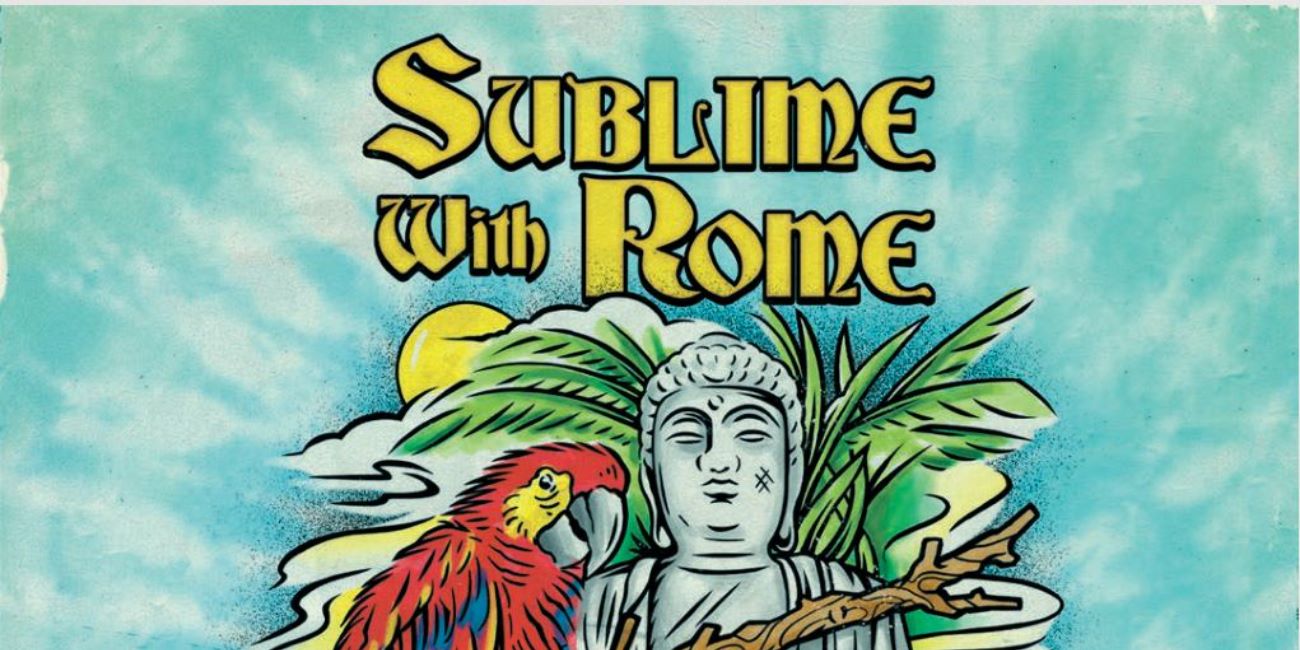 Sublime with Rome, SOJA & Special Guests Common Kings
Sublime with Rome, SOJA & Special Guests Common Kings
Event Information
SET TIMES:
5:30 – 6:00 Seranation
6:15 – 7:00 Common Kings
7:15 – 8:15 SOJA
8:35 – 10:10 Sublime with Rome
Times are subject to change without notice.
SEATING & TICKET OPTIONS
GA PIT TICKETS
GA PIT Is a standing area only. Chairs are not provided. Chairs are not allowed in this area.
GENERAL ADMISSION LAWN
General admission Lawn seating starts behind the GA Pit and ends at the Crescent Deck in the back of the venue where the reserved table seats are located. You may bring your own chair (any height). Low Beach chairs may be rented for $5.00 cash at Guest services. For every chair rented we will donate 20% back to The Town of Cary's Play it Forward - Scholarship Fund. Proceeds go towards the fund, which provides scholarships for Parks, Recreation, & Cultural Resources' programs.
RESERVED TABLE SEATS
Reserved Table seats are covered by a roof and are located behind the lawn seats. Numbered tables are 6 seat tables (1-44), 4 seat tables are lettered (A-FF) and are higher pub tables.
Ticket Limit: 8 Per Person |
Every ticket for this show includes a digital download of Sublime with Rome's forthcoming album, Blessings. You will receive an email with more details about this offer approximately 7 days after your purchase.
* All dates, times, acts & prices are subject to change without notice.
A small fee will be added to the prices when paying by credit or debit card. Cardholder must be present with a valid photo ID when paying at the venue Box Office with a credit or debit card.
Tickets for Booth Amphitheatre events are subject to applicable taxes and fees. Unless otherwise stated, posted prices include a 7.25% NC Sales & Use tax.
* All dates, times, acts & prices are subject to change without notice.
All events are rain or shine.
Rain coats and ponchos are allowed for all events. Umbrellas are not allowed for most events. Please check the Items Allowed/Prohibited on the specific event page you are attending to see if umbrellas are allowed.
In the event of severe weather conditions (thunder/lightning, etc.) announcements will be made from the stage concerning the status of the event due to weather conditions. We ask all patrons to remain calm and listen for these announcements.
Information will be posted on the Amphitheatre Facebook and Twitter pages, at www.boothamphitheatre.com or call our weather Hotline at 919-459-8332 for updates before & during the event.
In the event of a weather delay please listen for the air horn in the parking lot as signal it is safe to re-enter the venue. Please keep your ticket & have it ready when re-entering the gate. Venue policy is no refunds or exchanges in the event of rain.
GENERAL PARKING: Parking is free of charge in Amphitheatre owned lots. Some local businesses may charge a fee to parking in their lots.
PREFERRED PARKING: A limited number of PREFERRED parking space are available for $10.00 per car in advance or $15.00 on the day of event (cash only).
ACCESSIBLE PARKING: A limited number of accessible parking space are available on a first come first served basis with the proper hang tag or license plate.
PICK UP & DROP OFF: If using a taxi, Uber etc please follow the signs & our Parking Staff to the pick up & drop off area.
The Event Hours for the Box Office will be 4:30pm-8:30pm on July 21st.
Tickets may be purchased in person at the Box Office.
Print at home tickets may be scanned from your phone simply click the "View Tickets" button in the confirmation email from Etix.
WILL CALL:
Will Call opens at 5:30pm.
We do not accept outside Will Call at the Box Office. Please meet late arriving guests at one of the gates.
Tickets Held at will call may only be picked up by the person who purchased the tickets on the day of the event one hour before the gates open.
Customers MUST bring a valid photo I.D. to pick up will call tickets & the Etix Confirmation number.
For your protection tickets will ONLY be released to the person whose name appears on the ticket envelope.
Name Changes are not allowed. If tickets were purchased through Etix.com the original purchaser must go through Etix.com to request a change a name change.
Lawn chairs (Any Height okay. No foot rest or Canopy. No Lounge or tri-fold chairs.)
Purses & Backpacks
1 Bottle of factory sealed water (1 per person)
Small non-professional cameras with no flash
Strollers (Allowed on the lawn only)
All bags, back packs, purses are subject to search.
Balloons, Banners & Signs

Bikes/skateboards/Inline Skates

Blankets, Towels, Mats of any kind or Size
Brochures/Stickers/Handouts
Confetti/Glitter
Coolers
Drones
Fireworks/Sparklers of any kind
Food & Beverages
Go Pros, Audio or video recorders
Grills & Open Flames (inside or outside the venue)
Hula Hoops
Illegal Drugs
Laser Pointers
Pets of any kind (Unless it's a service Animal)
Professional cameras with detachable lenses
Reusable water bottles
Selfie Sticks
Tablets of any kind
Tarps & Plastic sheeting
Tents/Staking
Umbrellas of any size
Weapons of Any Kind (Include but not limited to knives, guns, tasers, chains, studded/spiked jewelry)
Venue concession stands will be open serving a variety of fantastic food and beverages. Food trucks are located on the Lake path. Food trucks scheduled will be posted on our website 48 hours before the event.
Why not Picnic in the Park? Let us pack your picnic! Pre-order dinner and pick it up when you arrive! Orders must be place at least 24 hours prior to the date of the event.
Our Virtual Café offers a variety of food items from appetizers to desserts. Your order will be waiting for you when you arrive on-site at the Amphitheatre! Booth Amphitheatre Picnic in the Park catering partners include Taziki's Mediterranean Cafe, Lowes Foods, Great Harvest Bread Co. and Kale Me Crazy.
Children 2 & under are free on the lawn for this event.
Tickets are required for Children 2 and under for the GA pit & reserved seating areas when applicable even if they will sit on an adult lap.
Re-Entry is not allowed for this event. Leaving the amphitheatre and re-entering is only permitted in weather related or medical emergencies. If you have a request for re-entry, contact an event staff supervisor at the gate prior to leaving.
The wait is over! Sublime With Rome returns long at last with new music in 2018 to complement their first two album releases, Sirens, the 2015 effervescent follow up to the band's 2011 debut release Yours Truly. "Wicked Heart" will be the first single out late July off their yet untitled upcoming album to come out around Spring 2019.
"We had more time, we know each other better now, and we're even better musicians," said Rome Ramirez, who was just 20-years-old when he embarked on this journey.
With Sublime bassist and co-founder Eric Wilson anchoring the group, Sublime With Rome are armed with a new album that makes a real statement... their statement. Produced by Rob Cavallo, who has worked with Green Day, My Chemical Romance, Linkiin Park and many more, the latest release is an expression of three musicians who truly get each other and who communicate seamlessly through their instruments.
The luxury of time had a huge impact on their approach to this all-important release, especially since the band went into the studio without any demos or songs ready to go! That might sound terrifying to some musicians, but Sublime With Rome were invigorated by the situation.
"We didn't have any songs in our pockets," the frontman said, confessing that while he liked the spontaneity, it also lit a fire under their collective ass. "We showed up to this big studio and we had nothing, so we had to make it grassroots. It felt refreshing to make things on the fly. It really came together with all of us in the room and we loved the result."
He furthered, "Everything was recorded live and together. It's a little tighter and edgier than our last two releases. We have a lot of influence from Eric and it definitely shows."
Wilson concurred, saying, "It was great working with Rob, our chemistry was excellent. We had a great time recording the album in a totally organic way. There was no stress, even though we came up with stuff on the fly." The album was recorded at famed Sonic Ranch nearby El Paso, Texas and in Los Angeles.
"It is a whole different feeling now," Ramirez admitted. "Carlos is such a great guy and he is just as lighthearted, which is great on the road, since touring can be so serious and so tough. It has been more fun, really. It is a lot more relaxed, and that helps with everything. It's like that everywhere. Studio. Stage. Bus. Wherever we are. We've moved forward, musically and on stage. He brings a great element.
And while Ramirez pays the utmost respect to the original Sublime entity, since, as he admitted in the past, they were the first band that made him want to make, as opposed to just listen to, music, he knows Sublime With Rome are worthy of fan's undivided attention.
Ramirez even stated that he isn't so much interested in the endgame or results as much as he is interested in writing music that is honest. And it's Wilson who summed up how their new music is such an important record for the band. "I'm able play music for the love of music, just like I did back then. I am so fortunate to still be able to do it," he said.
Nearly two decades ago, SOJA began as high school friends in a D.C. area basement teaching each other to be musicians and play roots reggae music. Today, the 2x GRAMMY-nominated eight-piece band, with over 7 million online followers and over 300 million Youtube views, headlines concerts all over the world for their massive dedicated fanbase. Even with their continued success, SOJA always wants to remember their time together in that basement inspired by each other's contributions and ideas. The feeling of true magic, collaboration and brotherhood that started it all is still evident today in their music and each night at their live concerts. For their latest studio album, Poetry In Motion (Oct 27 2017), it was essential for SOJA to consciously go back to the beginning and recapture that same sincere, collaborative magic sparked 20 years ago.
"For your whole life money is the thing you're scarce on," frontman Jacob Hemphill says. "Then once you get busy enough time becomes the thing you're most scarce on. So spending time at home becomes your most valuable commodity and then the collaborative process starts taking place over the phone and email instead of in person. For Poetry In Motion we asked ourselves, 'What if we went back to the beginning and wrote, arranged, recorded and produced the entire thing together?' All eight guys in one room to create something special. That was the approach to this record – to make something we truly love and did all together."
The band set up at Haunted Hollow Studios, Dave Matthews Band's studio, near Charlottesville, VA. The idea was to live and work together in one place, investing all their energy into the process. They spent three months in the studio over several sessions in late 2016 and early 2017, spending hours sitting on the back porch discussing music and life. Everyone showed up with new ideas, new instruments and new gear. The band enlisted Rob Evans, Ivan Guitierrez and Mariano Aponte to coproduce the songs, and there was an open-minded sentiment throughout. "It was a learning and experimenting process," Jacobs notes. "We got the exact thing we wanted from it."
The album's 11 tracks embrace reggae completely, focusing on what the genre does best. They referred often to their 2009 album, Born In Babylon, to remind them of where they came from and how they'd like to go forward. Poetry In Motion is the beginning of a chapter, but it's also a return to the past. It's a revitalization of what made SOJA so special to begin with. It's about eight guys in one room making reggae music that truly means something.
"We're going back to our roots and what we do best," Jacob says. "We're remembering why we started this band and the magic of what we've built. We were lucky enough to create our own family and we picked every brother by hand. This album feels like we've had an amazing family reunion. It's a blueprint for our future."
Poetry In Motion continues the band's belief that music should speak for people and uplift them. The album looks at the world today and asks why it feels like something is wrong when so much exists around us. "Fire In the Sky," propulsive and upbeat, takes the positive outlook on humanity while "Life Support," a more introspective song, tackles
the negative outlook. All the other tracks fall somewhere in the middle, as Jacob and the band grapple with the human condition, unafraid of big topics and essential life queries.
"The definition of the title is three-fold," Jacob says. "I'm poetry, the band's motion. The human race and the animals and plants that are spinning around on this Earth are beautiful – it's poetry flying through the universe in motion. And then, thirdly, we are this beautiful poetry but we keep moving away from it. Right now it feels like we're moving in the wrong direction and it's scary."
The album poses questions but never takes on a definitive reply. SOJA isn't offering an answer. Instead, the answers are out there for each listener to find on their own. "There's no periods on anything," Jacob notes. "I give hints and glimpses, but my own opinions on the human condition change every year. Sometimes I'm climbing, sometimes I'm sliding. So maybe I'm not the right guy to be answering questions. But I can ask all these questions that matter and help people. I'm out there fishing for the next person."
His ultimate goal with each song is simple. "How do I make the human condition come into this song?" he says. "How do I relate to the biggest family of all time? That's all I'm ever really trying to do."
SOJA's energetic, impassioned live performances have a similar effect. Averaging around 120 shows a year for the last decade, SOJA has toured with acts that include Dave Matthews Band, 311 and Incubus, and engaged a massive international fan base of die-hard followers at festivals that include Bonnaroo, Hangout Festival, Wakarusa, Cali Roots, Summerjam Germany, Woodstock Poland, Personal Festival Argentina, Ziget Festival Hungry and many more. Their live shows offer people a chance to look both inward and outward, and feel part of a global community, particularly since SOJA has headlined shows in over 30 countries. For SOJA, everything is about connection, whether it's with the world around them or within the band. "Nothing worth doing in life can you do by yourself," Jacob notes. "We're in this together."
SOJA is:
Jacob Hemphill – Vocals / Guitar Bobby Lee – Bass Ryan Berty – Drums Patrick O'Shea – Keyboards Ken Brownell – Percussion Hellman Escorcia – Saxophone Rafael Rodriguez – Trumpet Trevor Young – Guitar / Vocals
Common Kings' style and music is a collection of inspirations orchestrated into an array of head rocking beats, feel good vibes, and emotional fever. Their crazy, fun-loving attitude compliments Common Kings' live sound, producing phenomenal hits with rock, reggae, and island influences. These influences originate from each band members love for various genres, and widespread knowledge of music. The majority of Common Kings were born in the South Pacific, and raised in Orange County, California. Growing up with households full of colorful personality and vibrant passions for music, Common Kings' members naturally grew up forming individual musical paths. This musical journey involved mimicking and listening to artists such as Van Morrison, Stevie Wonder, Geourge Benson, Jim Croce, Michael Jackson, The Who, Led Zepplin, Gypsy Kings, Earth Wind and Fire, Bob Marley and more. The culmination of these musicians explains exactly who the Common Kings are.
Where everything comes to a point is through lead singer Sasualei "Jr King" Maliga. Jr King is perhaps one of the most powerfully impressive vocalists amongst today's leading artists. Born with this untrained raw-talent, Jr King's singing ability seems boundless, as he amazes listeners with a wide range of belting notes and soulful passion. His humble demeanor off-stage needs no introduction as to when the band is rocking out on-stage creating a young, wild, and free atmosphere.
Sublime with Rome Release New Track "LIGHT ON"
NEW ALBUM BLESSINGS OUT MAY 31ST
(Long Beach, California – April 26, 2019) – Billboard charting ska-punk trio Sublime With Rome release new song "Light On" today. Listen to the catchy summer jam, which was produced and co-written by David Pramik (Nothing More, Machine Gun Kelly, Logic), HERE. "Light On" is off of the band's forthcoming LP, Blessings, which is set for release on May 31th via 5 Music/RED MUSIC.
'"Light On' is a special song that was very emotional for me to write," states singer Rome Ramirez. "It has been a very fast 10 years with more up's than down's and I've had my brothers along my side. 'Light On' is me summarizing the last decade while trying to prepare for what's to come. Then the bass drops!"
Sublime With Rome is gearing up to release their highly anticipated album, Blessings, on May 31st. This is the band's third full-length album and marks the band's 10-year anniversary as Sublime With Rome. The album was produced by Rob Cavallo (Green Day, Paramore, Linkin Park), and "Wicked Heart" was co-produced by Rob Cavallo and Andrew Goldstein (Robert DeLong, Blackbear, Lauv). Listen to the band's previous releases "Spiderweb", "Blackout" and "Wicked Heart" off of the forthcoming release.
In support of Blessings, Sublime With Rome will hit the road starting June 2nd for their summer headline tour. The band will be hitting the major tour markets with special guests Soja. Fans can also catch Sublime With Rome at Bunbury Music Festival, Summerfest, Levitate Festival, One Love Cali Reggae Fest, and more. For more information and to buy tickets, visit the band's website HERE.
The band's previous album, Sirens (2015), peaked at #2 on Billboard's Current Alternative Album chart and #3 on Billboard's Rock Album chart. The release included Sublime With Rome's Alternative radio single "Wherever You Go," which peaked at #16. Sirens is preceded by their 2011 debut full-length Yours Truly with two Alternative radio hits "Take It or Leave It" and "Panic," which peaked at #4. Collectively, Sublime With Rome clocked more than 80 million U.S. streams to date.
Sublime With Rome is Rome Ramirez (vocals, guitar), Eric Wilson (bass), and Carlos Verdugo (drums).
SUBLIME WITH ROME TOUR DATES
June 1 – Cincinnati, OH – Bunbury Music Festival*
June 2 – Cedar Rapids, IA – McGrath Amphitheater
June 5 – Bloomington, IL – Grossinger Motors Arena
June 6 – Papillion, NE – SumTur Amphitheater
June 7 – Kansas City, KS – Providence Medical Center Amphitheater
June 8 – Wichita, KS – Wichita River Festival*
June 10 – Morrison, CO – Red Rocks Amphitheatre
June 12 – Salt Lake City, UT – Great Saltair
June 13 – Reno, NV – Grand Theatre at The Grand Sierra Resort
June 14 – Las Vegas, NV - Mandalay Bay Beach
June 15 – Tucson, AZ – AVA Amphitheater
June 16 – Flagstaff, AZ – Pepsi Amphitheater
June 18 – Paso Robles, CA – Vina Robles Amphitheatre
June 19 – Saratoga, CA – Mountain Winery
June 20 – Tuolumne, CA – Black Oak Casino^
June 21 – Jacksonville, OR – Britt Pavilion^
June 22 – Bend, OR – Athletic Club^
June 23 – Seattle, WA – Marymoor Park
June 26 – Billings, MT – Zoo Montana*
June 28 – Boise, ID – Idaho Center Amp
June 29 – Helena, MT – Lewis & Clark County Fairgrounds
June 30 – Lake Cowichan, Canada – Laketown Shakedown
July 4 – Milwaukee, WI – Summerfest*
July 5 – Chicago, IL – Huntington Bank Pavilion Northerly Island
July 6 – Detroit, MI – Freedom Hill
July 7 – Pittsburgh, PA – Stage AE
July 9 – Philadelphia, PA – Skyline Stage at the Mann
July 11 – Uncasville, CT – Mohegan Sun Casino
July 12 – Portland, ME – Thompson's Point
July 13 – Marshfield, MA – Levitate Live*
July 14 – Asbury Park, NJ – Stone Pony Summerstage
July 18 – Virginia Beach, VA – Veterans United Home Loan Amphitheater
July 19 – Patchogue, NY – Great South Bay Music Festival*
July 20 – Vienna, VA – Filene Center at Wolf Trap
July 21 – Cary, NC – Koka Booth Amphitheatre
July 23 – Cape Canaveral, FL – Cocoa Riverfront Park
July 24 – Boca Raton, FL – Sunset Cove Amphitheater
July 25 – St. Augustine, FL – St. Augustine Amphitheatre
July 26 – St. Augustine, FL – St. Augustine Amphitheatre
July 27 – Charleston, SC – Volvo Car Stadium
July 28 – Charlotte, NC – Metro Credit Union Amphitheater
July 31 – Rogers, AR – Walmart Arkansas Music Pavilion
August 1 – Austin, TX – Stubb's Waller Creek Amphitheater
August 2 – New Braunfels, TX – Whitewater Amphitheatre
August 3 – Houston, TX – WOMH Lawn
August 4 – Dallas, TX – Music Factory Pavilion
August 23 – Edmonton, AB – River Cree^
September 13 – Del Mar, CA – Del Mar Racetrack*
*Festival dates
^no Soja
Watch "Wicked Heart" on:
Find Sublime With Rome on:
For more information on Sublime With Rome, please contact:
Claire Reynolds
RED MUSIC
917-421-7618