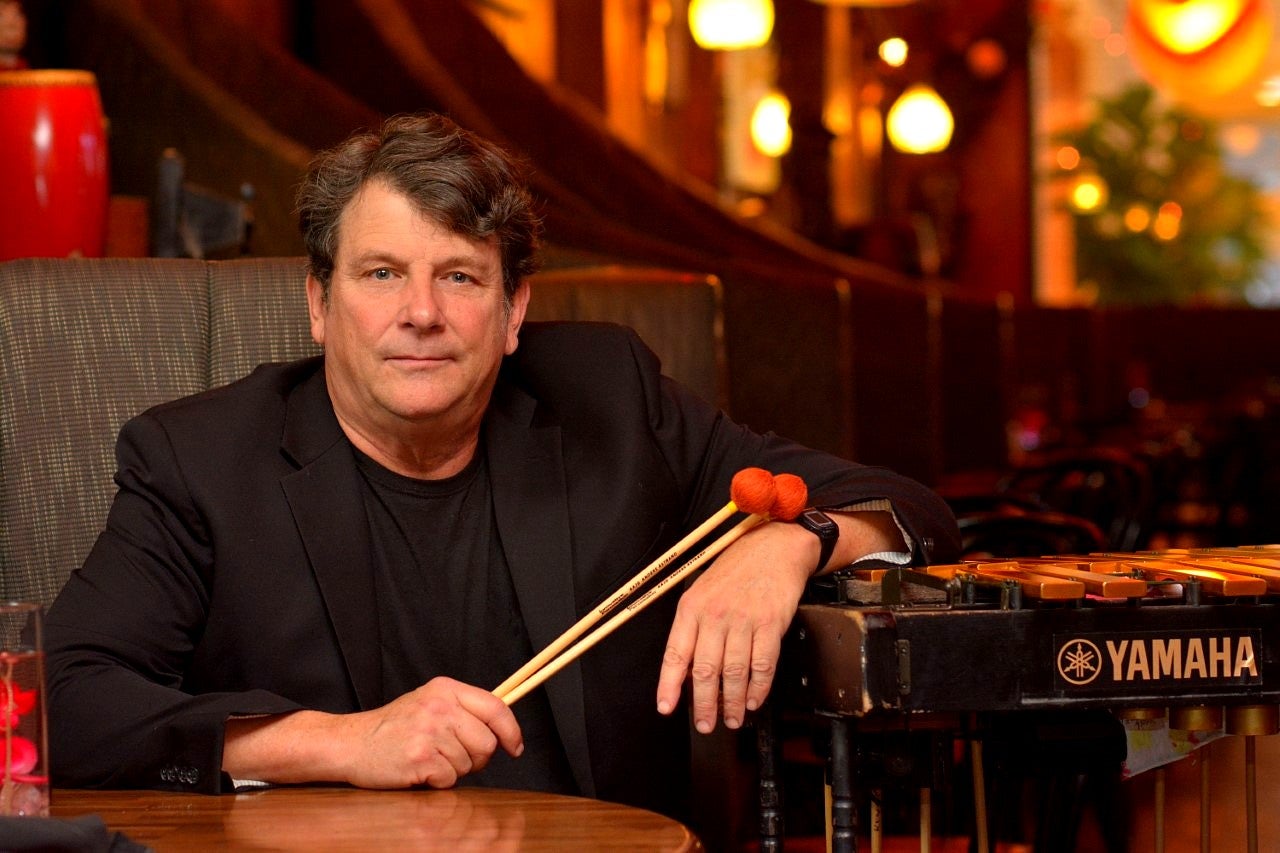 Steve Hobbs
Josh Cellars Jazz Series
Steve Hobbs
Josh Cellars Jazz Series
Event Information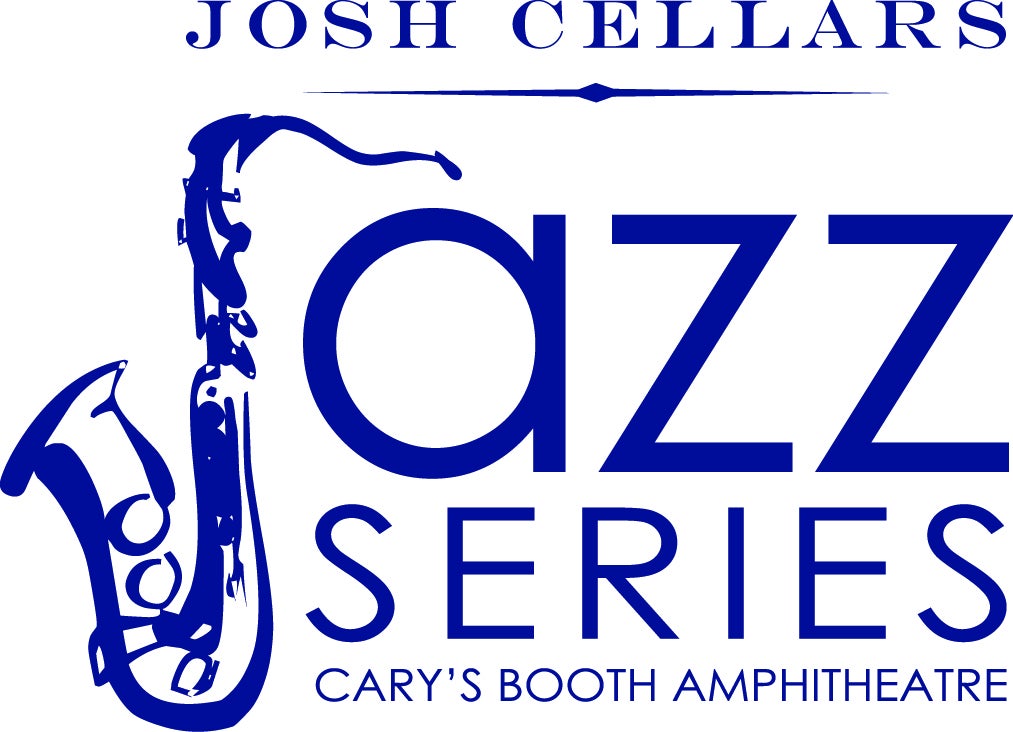 The always popular Jazz Series at Cary's Booth Amphitheatre is returning for a sixth year.
Shows will take place Wednesday evenings in May and feature local and regional talent from 5:45 – 8:30 p.m. All seating and music will take place on the spacious Crescent Deck creating a casual environment to relax and mingle with friends.
steve hobbs
Steve Hobbs, the son of professional dancers began playing hand drums and percussion at age 7. He began formal instruction on trumpet and percussion at age 11 and was playing in dance bands by age 15. He graduated from Berklee College of Music in 1978 touring with top pop groups including "Janice" who had a #8 Hit on Casey Kasum top 100. The group had appearances on American Bandstand with Dick Clark and the Red Foxx Show. Two years later Hobbs left the road to attend University of Miami as a Jazz Mallet Major. He graduated with Masters of Music in 1982. In 1982 and 1983 Hobbs began doctoral work at University of Northern Colorado dropping out his third semester in order to tour with jazz accordion legend Art Van Damme and many others starting in 1983. Steve played off and on with Art till his death in 2010. Since 1983 Hobbs has toured as leader or sideman with Jumpin Johnny, The Upsetters, Tom Harrell, Jim Crawford, Teresa Carroll, Randy Johnston, Art Van Damme, Lenore Raphael and more.
He has headlined major jazz festivals including Houston International Jazz Fest, Texas International Jazz Fest, Laramie Celebrates Jazz, Artsplosure (Raleigh), City Stages (Birmingham), Candid Records Jazz Fest (London), Telluride Jazz Fest, Jacksonville Jazz Fest, Jazz in July (Breckenridge), Worlds Greatest Jazz Fest (Atlanta), Jazz Charlotte, Denver Jazz Fest, He regularly plays major jazz clubs in US, Canada and Europe with upcoming gigs in Denver, Fort Collins, Boca Raton, Colorado Springs, Denver, Los Angeles, Palm Springs and New York City.
He has 7 Top Ten jazz releases as leader, most notably Vibes Straight Up that was #1 for 7 consecutive weeks on Jazz Week in March 2010 and Tribute to Bobby that was #1 for two weeks on Jazz Week in February 2018.
Hobbs has been consistently ranked as one of the top ten vibraphonists in the world by the Downbeat Readers and Critics polls since 1993. He has been a Yamaha Performing Artitist /Clinician since 1991.
In addition to being a leader Steve Hobbs, is a sought-after sideman on recent international releases with North American Jazz Alliance /2013, Sam Hunter /2014, Kenny Barron/2016. In Early 2019 Hobbs was recorded with The Johnny Dodge Band, produced by Mike Dean of Corrosion of Conformity. Also, in early 2019 Hobbs was filmed with Lenore Raphael Trio. In 2009 Steve was featured on a jazz compilation CD titled "Cool Jazz Essentials" featuring Steve along with jazz greats John Coltrane, Dizzy Gillespie, Charlie Parker, Sarah Vaughn, Chet Baker and more. In 2014 he was featured on another jazz compilation CC entitled "The Jazz Bar/Blues and Ballads." On this release he was featured with such artists as Frank Sinatra and Dexter Gordon. He has appeared on Time Warner Jazz, Sirius Jazz, Bob Parlocha Show, Dave Sanborn Show, BBC and many more in US, Canada, Europe and Asia. He's been frequently featured in international magazines and newspapers including, Downbeat, Jazziz, Jazz Times, Cadence, The London Observer, New York Times and more.
www.stevehobbs.com
Representing Agent: Gigi Thigpen
(919) 632.8181 [email protected]


All events are rain or shine.
Rain coats and ponchos are allowed for all events. Umbrellas are not allowed for most events. Please check the Items Allowed/Prohibited on the specific event page you are attending to see if umbrellas are allowed.
In the event of severe weather conditions (thunder/lightning, etc.) announcements will be made from the stage concerning the status of the event due to weather conditions. We ask all patrons to remain calm and listen for these announcements.
Information will be posted on the Amphitheatre Facebook and Twitter pages, at www.boothamphitheatre.com or call our weather Hotline at 919-459-8332 for updates before & during the event.
In the event of a weather delay please listen for the air horn in the parking lot as signal it is safe to re-enter the venue. Please keep your ticket & have it ready when re-entering the gate. Venue policy is no refunds or exchanges in the event of rain.
Parking Lots open at 5:15pm
Venue owned parking lots offer free parking and are filled on a first come first serve basis.
Items Allowed:
Blankets
Food & NON-alcoholic Beverages
Small Handheld Coolers
Lawn chairs (Any Height okay. NO foot rest or Canopy)
Hula Hoops
Pets on Leashes
Purses & Backpacks
Rain Coats & Ponchos
Reusable water bottles (Must be empty)
Small non-professional cameras with no flash
Strollers
Small Personal size Umbrellas
All coolers, bags, back packs, purses are subject to search.
Prohibited Items:
Alcoholic Beverages
Drones
Fireworks/Sparklers of any kind
Go Pros, Audio or video recorders
Grills & Open Flames (inside or outside the venue)
Professional cameras with detachable lenses
Tarps & Plastic sheeting
Tents/Staking
Weapons of Any Kind (Include but not limited to knives, guns, tasers, chains, studded/spiked jewelry)