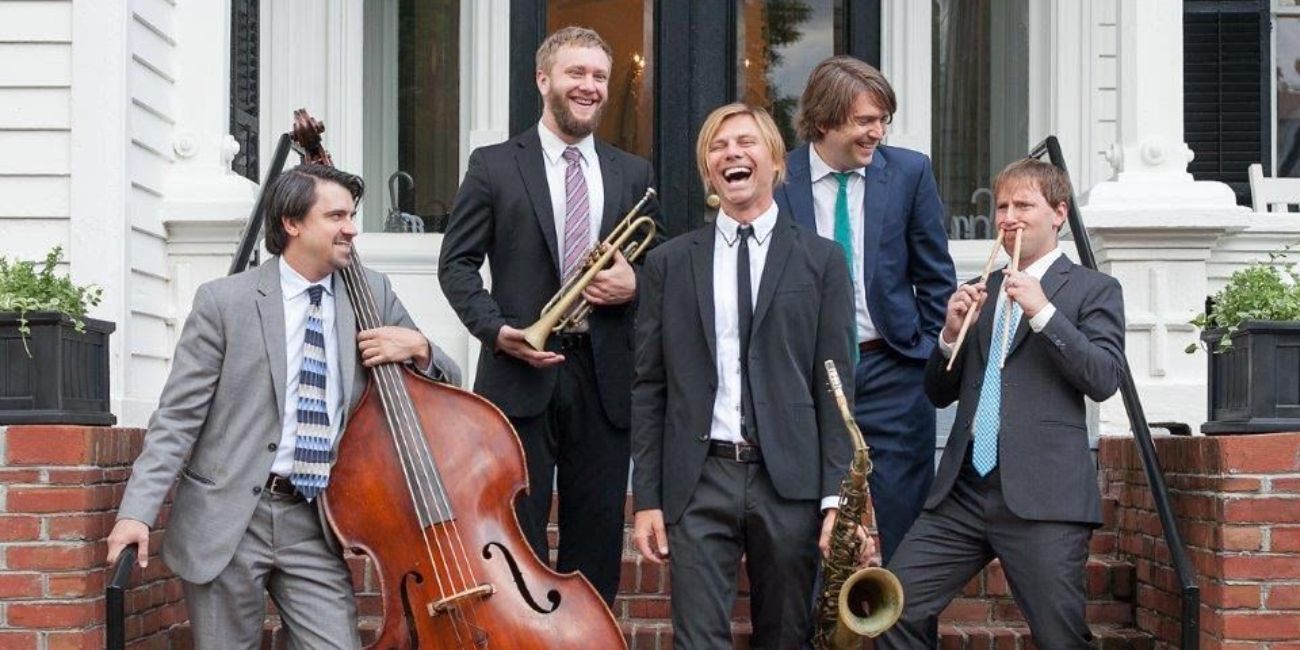 Peter Lamb & the Wolves
Peter Lamb & the Wolves
Event Information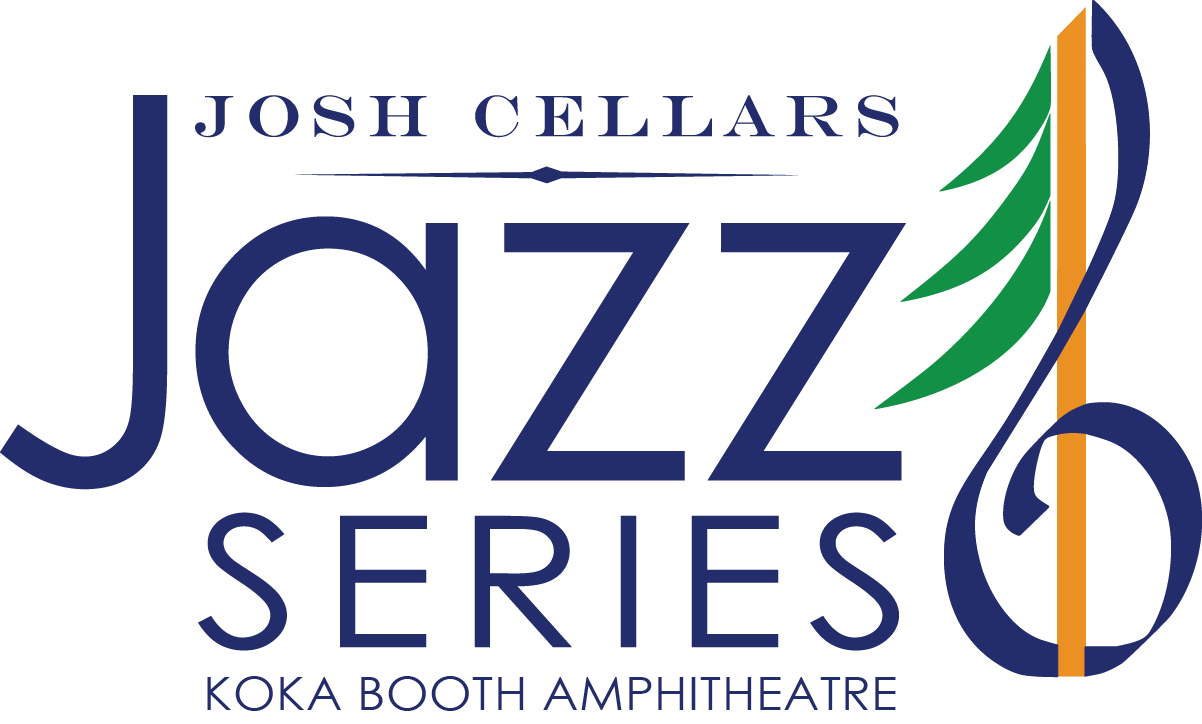 The always popular Josh Cellars Jazz Series is returning to Koka Booth Amphitheatre for a seventh year. These shows promise a mid-week retreat sure to relax and inspire.
Shows will take place Wednesday evenings April 7-May 5 and feature local and regional talent from 5:45 – 8:30 p.m.
This season all seating will be Reserved Lawn Pods & Reserved Tables.
(No need to arrive early!)
The Music will move to the main stage to help all guests stay socially distanced. Unfortunately, this change means we will not allow pets this season.
Venue owned parking lots offer free parking and are filled on a first come first serve basis.
Gates open at 5:00PM
Music from 5:45-8:30PM
Due to COVID safety protocol our seating arrangement & some venue policies have changed. Please read the information listed in the drop-down menus below to review before you come. For the Health & Safety of all guests & staff please read carefully.
All events are rain or shine.
Rain coats and ponchos are allowed for all events. Umbrellas are not allowed for most events. Please check the Items Allowed/Prohibited on the specific event page you are attending to see if umbrellas are allowed.
In the event of severe weather conditions (thunder/lightning, etc.) announcements will be made from the stage concerning the status of the event due to weather conditions. We ask all patrons to remain calm and listen for these announcements.
Information will be posted on the Amphitheatre Facebook and Twitter pages, at www.boothamphitheatre.com or call our weather Hotline at 919-459-8332 for updates before & during the event.
In the event of a weather delay please listen for the air horn in the parking lot as signal it is safe to re-enter the venue. Please keep your ticket & have it ready when re-entering the gate. Venue policy is no refunds or exchanges in the event of rain.
PETER LAMB & THE WOLVES, for over a decade, Peter Lamb and the Wolves have been playing music together throughout various cities in North Carolina, and surrounding states. They are a jazz quintet, consisting of band leader Peter Lamb on saxophone, Mark Wells on keyboard and vocals, Paul Rogers, Peter's younger brother on trumpet, Peter Kimosh on upright bass, and Stephen Coffman on drums. The music they play is an eclectic variety of both originals and arrangements ranging from 1920s New Orleans Jazz to 1980s pop to Eastern European Brass Band. The band has produced three albums, and they are currently working on their fourth, which is set to be released soon. They have held a residency at Humble Pie in Raleigh, NC for 9 years and have played for countless special events, including the 2012 Inaugural Ball for President Obama at Fort Myer in Washington D.C. and the 2011 Democratic National Convention in Charlotte. They have been guests on NPR's The State of Things with Frank Stasio three times and were also named Best Jazz Band in the Triangle by The Independent.
WEBSITE: www.peterlambandthewolves.com

Representing Agent: Gigi Thigpen, [email protected] (919) 632.8181
To keep guests socially distant, our events will utilize pod seating, which was created for safety and health purposes:
In the past, seating for our movies have been General Admission seating, this has changed due to COVID-19. All seating available is either reserved lawn pods or reserved tables.
Pods and Table purchases MUST be purchased in their entirety and may not be divided..
Tickets in a pod may not be sold or transferred to anyone other than family/trusted aquantances who have chosen to attend the event together.
Please remain in your designated pod, or at your table during the entire event, unless purchasing food & beverages, using the restroom or if you have an emergency.
Please maintain social distancing while outside your designated seat location.
All guests must maintain pod integrity and are not permitted to sit in or visit other seating areas.
Seating is subject to change if social distancing rules are removed.
Violation of these policies will void tickets and parties will be asked to leave the venue with no refund.
Important Information Regarding Koka Booth Amphitheatre events:
Never throw away or delete your ticket until the event has ended.
Tickets may not be sold or transferred to anyone other than family/trusted acquaintances who have chosen to attend the event together.
Contactless Ticket Scanning & Payment Options -The venue ticketing system will allow for scanning without staff physically handling or touching tickets. Guests will now scan their own tickets at the gate!
We strongly encourage purchasing tickets online before the event.  Tickets may not be available on the day/night of the event. 
The Box Office remains closed currently. Box Office hours will be limited to the night of the event only.
For this event, guests are allowed to bring in food, and non-alcoholic beverages. All items must fit in a clear bag or clear cooler no larger than 12 x 12 x 9.
Concessions will be open selling a varierty of food and beverages during each event. You can see a list of offerings on our Crescent Cafe menu.
Restaurant partners will be available to pre-order food and have ready upon your arrival. Order from one of our Picnic in the Park partners!
Please include children ages 3 and older when making your purchase.
Due to capacity restrictions anyone ages 3 and older will require a ticket to enter the event.
Children 2 & under do not need a ticket.
Koka Booth Amphitheatre will follow local masking mandates and CDC guidlines in order to present a safe environment for all event attendees and staff members.
All persons entering the venue are required to wear a two-ply cloth mask or face covering that covers both the mouth and nose. Masks must be worn correctly at all times. *Please note, venue policy prohibits bandanas as a face coverings.
Guests 5 years of age and above must wear a face covering while inside the venue.
Face coverings may only be removed to actively consume food and beverage while in the guest's ticketing seating area.
Our new clear bag policy has been implemented to reduce searches and staff contact with guests. We have enhanced our public safety policies required by the NC Dept. of Health and Human Services to ensure we are creating a safe and healthy experience to all guests.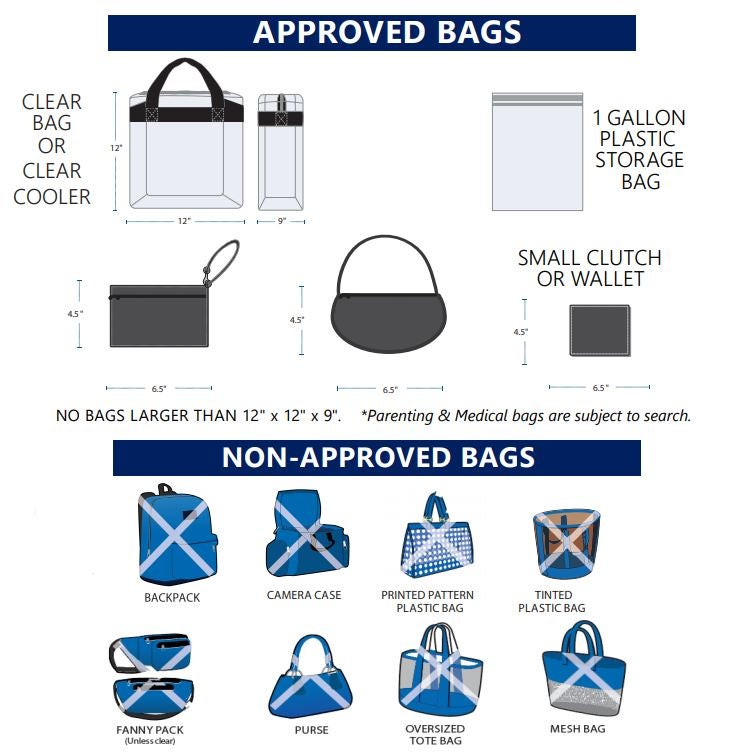 12" x12" x 9" Clear bags & Clear Coolers only.

One per person
All items must fit in clear bag/clear cooler.

Breathable Blankets & Towels (No Nylon/plastic)
Food & Non-Alcoholic beverages ONLY.

All items must fit in a clear bag or clear cooler max size 12" x 12" x 9".
All non-alcoholic beverages must be factory sealed.

Lawn chairs:

Please remove chair from bag at security check point.
No footrest or canopy.
No lounge or tri-fold chairs.

Small Clutch purses no larger than 4.5" x 6.5 "
Rain Coats & Ponchos
Strollers
Umbrellas
Hand sanitizer
All bags are subject to search.
Alcoholic Beverages
Bags & Backpacks (Please see our clear bag policy)
Coolers (Unless it is clear, see our clear bag policy)
Drones
Fillable water bottles (Water fountains & fillable stations have been turned off)
Fireworks/Sparklers of any kind
Frisbees, soccer balls and all sporting equipment.
Go Pros, Audio or video recorders
Grills & Open Flames (inside or outside the venue)
Liquor
Mats of any kind, including Yoga mats
Pets of any kind (Unless it's a service Animal)
Tables of any kind
Tents/Staking
Tarps, Plastic, Blankets with Nylon or Non-Breathable material
Professional cameras with detachable lenses
Wagons
Weapons of Any Kind (Include but not limited to knives, guns, tasers, chains, studded/spiked jewelry)
Picnic in the Park Order Food!
Our virtual Café offers a variety of food items from Pizza Hut, Lowes Foods and Taziki's Mediterranean Café. Place order at least 24 hours BEFORE the event and your food will be waiting for you when you arrive!