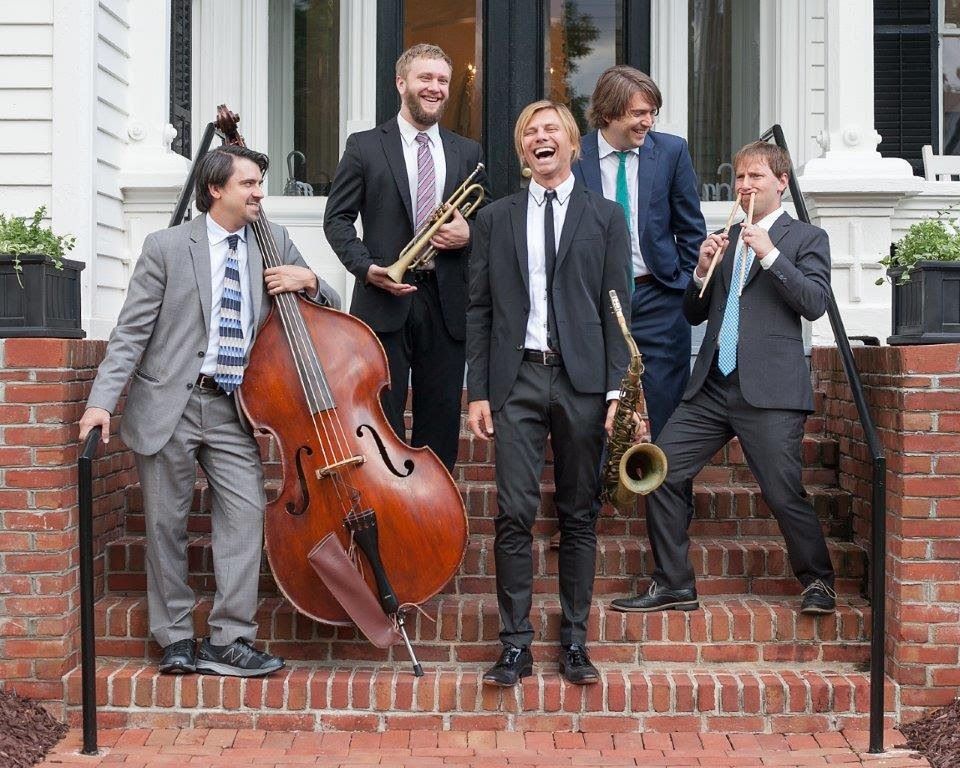 Peter Lamb & the Wolves
Josh Cellars Jazz Series
Peter Lamb & the Wolves
Josh Cellars Jazz Series
Event Information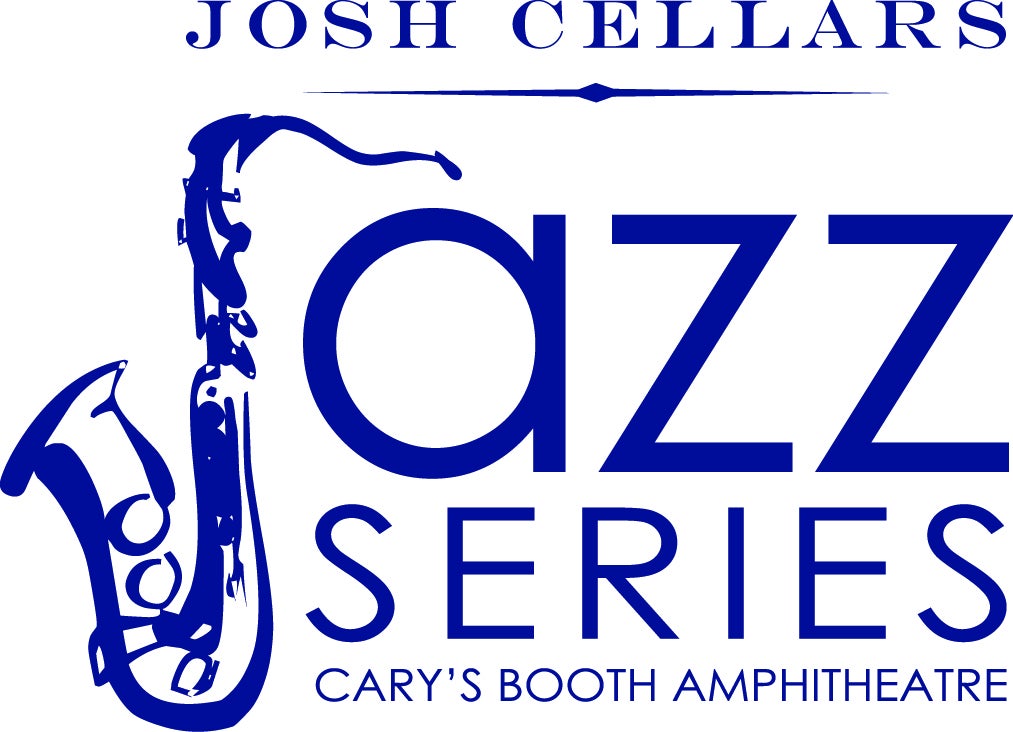 The always popular Jazz Series at Cary's Booth Amphitheatre is returning for a sixth year.
Shows will take place Wednesday evenings in May and feature local and regional talent from 5:45 – 8:30 p.m. All seating and music will take place on the spacious Crescent Deck creating a casual environment to relax and mingle with friends.
PETER LAMB & THE WOLVES
Peter Lamb has been likened to a 'giant possessed Muppet, weaving and bobbing all over the stage' and if you have ever seen him play, you are probably nodding your head as you read this. This Raleigh based saxophonist blends a mixture of Mingus style jazz with New Orleans style jazz for a sound that makes you too want to weave and bob. Peter's love for music doesn't start and end with him playing saxophone. He also can be caught composing and arranging music that comes at you from every direction resonating with young and old alike. In addition to putting out his own CD self-titled Peter Lamb and The Wolves, Peter has also recorded with local artists The Countdown Quartet, The Fleshtones, Heads on Sticks, Chris Stamey, The Rosebuds and The Savage Knights, as well as, Ben Folds Five, Clay Aiken and Josh Grobin. Peter is currently working on writing and arranging tunes for his next album which he hopes to put out during the first half of 2012.
Peter Lamb was born in San Francisco, CA and moved to Raleigh, NC with his family at the young age of 9. It wasn't too long afterward that he picked up his first saxophone and rarely has he put it down since. In 2000 Peter moved to New York after graduating from ECU with his Bachelors in Music Performance but his love for the area brought him back to Raleigh the following year. Since that time Peter has both played and recorded in and around the Triangle with several artists such as The Countdown Quartet, The Fleshtones, The Old Habits, Heads on Sticks, Chris Stamey, The Mint Julep Jazz Band, The Rosebuds and The Savage Knights, as well as, Ben Folds Five, Clay Aiken and Josh Grobin. While typically referred to as a jazz musician, Peter garners his inspiration from different genres and artists all over the world. He loves to play a sexy tango or a heart-wrenching waltz, an endearing ballad, a Russian polka, a favorite childhood video game or comic book super hero theme song. On his personal playlist you will find music from Charles Mingus, John Coltrane, Leonard Cohen, Mozart, Tom Waits, Thelonius Monk, Dexter Gordon, Lester Young, The Cars, Talking Heads, The Pixies, The Beatles, Bob Dylan. The list could go on forever and will never stop growing.
In 2008, Peter was asked to assemble a band to play a local Inaugural Ball at Humble Pie for President Barack Obama's inauguration. Peter Lamb and The Wolves has come a long way since that first performance. On January 21, 2013, the band played the Tar Heel State Presidential Inaugural Ball at the Fort Myer's Officers Club adjacent to the Arlington National Cemetery. It has been a great pleasure, and a very humbling experience, for Peter to lead such an amazing group of musicians and he could not be more excited about beginning the recording of their second album.

www.peterlambandthewolves.com
Representing Agent: Gigi Thigpen
(919) 632.8181 [email protected]


All events are rain or shine.
Rain coats and ponchos are allowed for all events. Umbrellas are not allowed for most events. Please check the Items Allowed/Prohibited on the specific event page you are attending to see if umbrellas are allowed.
In the event of severe weather conditions (thunder/lightning, etc.) announcements will be made from the stage concerning the status of the event due to weather conditions. We ask all patrons to remain calm and listen for these announcements.
Information will be posted on the Amphitheatre Facebook and Twitter pages, at www.boothamphitheatre.com or call our weather Hotline at 919-459-8332 for updates before & during the event.
In the event of a weather delay please listen for the air horn in the parking lot as signal it is safe to re-enter the venue. Please keep your ticket & have it ready when re-entering the gate. Venue policy is no refunds or exchanges in the event of rain.
Parking Lots open at 5:15pm
Venue owned parking lots offer free parking and are filled on a first come first serve basis.
Items Allowed:
Blankets
Food & NON-alcoholic Beverages
Small Handheld Coolers
Lawn chairs (Any Height okay. NO foot rest or Canopy)
Hula Hoops
Pets on Leashes
Purses & Backpacks
Rain Coats & Ponchos
Reusable water bottles (Must be empty)
Small non-professional cameras with no flash
Strollers
Small Personal size Umbrellas
All coolers, bags, back packs, purses are subject to search.
Prohibited Items:
Alcoholic Beverages
Drones
Fireworks/Sparklers of any kind
Go Pros, Audio or video recorders
Grills & Open Flames (inside or outside the venue)
Professional cameras with detachable lenses
Tarps & Plastic sheeting
Tents/Staking
Weapons of Any Kind (Include but not limited to knives, guns, tasers, chains, studded/spiked jewelry)