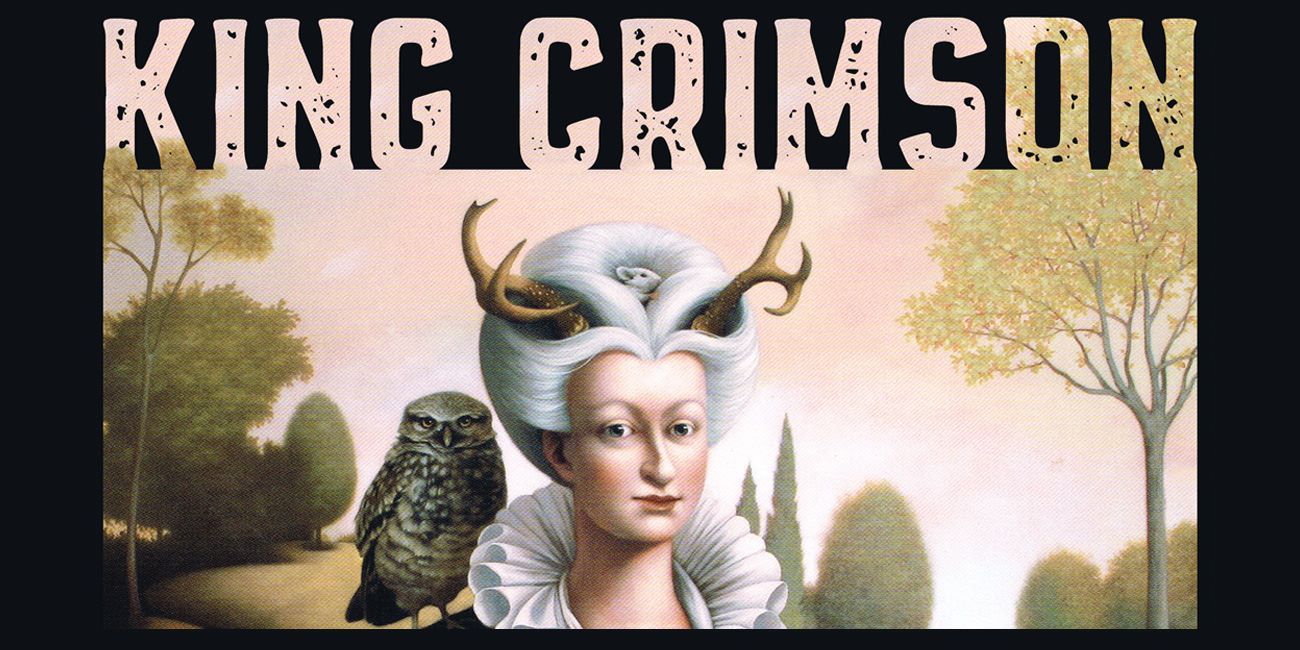 CANCELLED - King Crimson with The Zappa Band
CANCELLED - King Crimson with The Zappa Band
Event Information
This show has been cancelled.
All events are rain or shine.
Rain coats and ponchos are allowed for all events. Umbrellas are not allowed for most events. Please check the Items Allowed/Prohibited on the specific event page you are attending to see if umbrellas are allowed.
In the event of severe weather conditions (thunder/lightning, etc.) announcements will be made from the stage concerning the status of the event due to weather conditions. We ask all patrons to remain calm and listen for these announcements.
Information will be posted on the Amphitheatre Facebook and Twitter pages, at www.boothamphitheatre.com or call our weather Hotline at 919-459-8332 for updates before & during the event.
In the event of a weather delay please listen for the air horn in the parking lot as signal it is safe to re-enter the venue. Please keep your ticket & have it ready when re-entering the gate. Venue policy is no refunds or exchanges in the event of rain.
GENERAL PARKING: Parking is free of charge in Amphitheatre owned lots. Some local businesses may charge a fee to parking in their lots.
PREFERRED PARKING: A limited number of PREFERRED parking spaces are available for $15.00 per car in advance or $20.00 on the day of event (cash only).
ACCESSIBLE PARKING: A limited number of accessible parking space are available on a first come first served basis with the proper hang tag or license plate.
DROP OFF & PICK UP LOCATION: If using a taxi, Uber etc please follow the signs & our Parking Staff to the pick up & drop off area.
Lawn chairs (Any Height okay. No foot rest or Canopy. No Lounge or tri-fold chairs.)
Purses & Backpacks
1 Bottle of factory sealed water (1 per person)
Empty re-usable non-glass water bottle up to 1 Liter. (1 per person)
Small non-professional cameras with no flash
Strollers (Allowed on the lawn only)
All bags, back packs, purses are subject to search.
Balloons, Banners & Signs
Bikes/skateboards/Inline Skates
Blankets, Towels, Mats of any kind or Size
Brochures/Stickers/Handouts
Confetti/Glitter
Coolers
Drones
Fireworks/Sparklers of any kind
Food & Beverages
Go Pros, Audio or video recorders
Grills & Open Flames (inside or outside the venue)
Hula Hoops
Illegal Drugs
Laser Pointers
Pets of any kind (Unless it's a service Animal)
Professional cameras with detachable lenses
Selfie Sticks
Tablets of any kind
Tarps & Plastic sheeting
Tents/Staking
Umbrellas of any size
Weapons of Any Kind (Include but not limited to knives, guns, tasers, chains, studded/spiked jewelry)
Venue concession stands will be open serving a variety of food and beverages. Food trucks scheduled will be posted on our website 48 hours before the event.
Food trucks are located on the Lake path.
Why not Picnic in the Park? Let us pack your picnic! Pre-order dinner and pick it up when you arrive! Orders must be place at least 24 hours prior to the date of the event.
Our Virtual Café offers a variety of food items from appetizers to desserts. Your order will be waiting for you when you arrive on-site at the Amphitheatre! Booth Amphitheatre Picnic in the Park catering partners will be announced soon!
Children 2 & under are free on the lawn for this event.
Re-entry is not allowed for this event. Leaving the amphitheatre and re-entering is only permitted in weather related or medical emergencies. If you have a request for re-entry, contact an event staff supervisor at the gate prior to leaving.
King Crimson 2020Since the band's return to live performance in 2014, with critically acclaimed sell-out shows all over the world including two defining shows at the Roman amphitheatrein Pompeii, the audience has been reinvented, as much as the band itself:
"In Pompeii, a large percentage of the audience was young couples; KC moved into the mainstream in Italy. I walked onstage knowing that this band's position in the world has changed level." Robert Fripp.
The band's packed three-hour shows regularly include material from twelve of their thirteen studio albums, including many of the songs from their seminal 1969 album In The Court of the Crimson King, described by Pete Townshend, as an "uncanny masterpiece". The new 8-piece line-up plays many historic pieces which Crimson have never played live, as well as new arrangements of Crimson classics –"the music is new whenever it was written". There are also new instrumentals and songs, as well as the compositions by the three drummers, Pat Mastelotto, Gavin Harrison and Jeremy Stacey, which are a regular highlight. A unique show, where eight of the best musicians in the world play music without distraction or adornment.
ROBERT FRIPP, though best known for his work in King Crimson, has contributed to numerous albums by players as diverse as Brian Eno, David Bowie, Peter Gabriel, Blondie, Talking Heads, Daryl Hall, The Roches, Peter Hammill, Keith Tippett, David Sylvian, The Orb, and The Grid. His 1979 solo album, Exposure was described as "the Sergeant Pepper of avant punk." He has appeared twice in Rolling Stone magazine's 100 Greatest Guitarist Of All Time poll, although Fripp claims these are likely to have been mistakes by the typesetter.
TONY LEVIN has been a member of King Crimson since 1981.Internationally renowned and constantly in-demand for his distinctive bass work, he also tours with Peter Gabriel with whom he has worked since 1977. He has appeared on albums by Paul Simon, John Lennon, David Bowie and countless others and recently formed his own band, Stick Men alongside Crimson drummer, Pat Mastelotto.
JAKKO JAKSZYK was a member of Level 42, before working with Mel Collins as part of ex-KC alumni group, 21st Century Schizoid Band between 2002 -2004. His solo album, The Bruised Romantic Glee Club (2006) was his first recorded collaboration with Fripp, followed by A Scarcity of Miracles in 2011. An acclaimed producer in his own right, Jakszyk has recently mixed Jethro Tull's Ian Anderson's UK Top 20 album, Homo Erraticus..
MEL COLLINS was previously a member of King Crimson 1970 -1972 appearing on In The Wake Of Poseidon (1970), Lizard (1970), Islands (1971), Earthbound (1972) as well as a guest appearance on Red (1974), the final King Crimson album of the 1970s. He subsequently worked with The Rolling Stones, Pink Floyd's Roger Waters, Dire Straits, Eric Clapton and many others, before returning to King Crimson in 2014.
GAVIN HARRISON joined King Crimson in 2007, playing a series of dates in the USA the following year. A respected author and tutor, he has also recorded three albums with The Pineapple Thief, though Harrison is probably best-known for his work with Porcupine Tree. Modern Drummer magazine placed him in their Top 50Drummers Of All Time.
PAT MASTELOTTO joined King Crimson in 1994 after working with Robert Fripp and David Sylvian. A member of the hugely successful American 1980s group and MTV favourites, Mr. Mister, he is at home in both experimental music working with KTU as well as pop and rock appearing on albums by The Rembrandts, Hall And Oates and XTC.
JEREMY STACEY is a British drummer. His early work included the 1990s band, The Lemon Trees (with twin brother Paul Stacey on guitars, Guy Chambers and others) and Denzil. He has also played with Sheryl Crow, the Finn Brothers, Nick Harper, Noel Gallagher, and many more. On March 7, 2016, it was announced that he would be taking the place of Bill Rieflin as the centre drummer on the 2016 King Crimson European tour, a position he retained even after Rieflin's return to the band.
Photography or recording of any kind will not be permitted for this event.