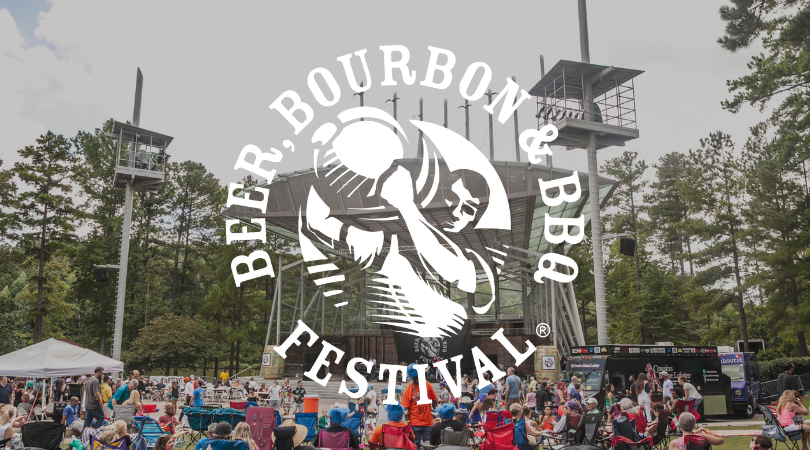 Beer Bourbon & BBQ Festival
Beer Bourbon & BBQ Festival
Event Information
FRIDAY NIGHT WHOLE HOG PIG PICKIN'
6pm – 10pm
Mini Packs are not valid for Friday session.
The Friday Night Session offers an exclusive tasting experience where each guest will enjoy a BARBECUE DINNER PLATTER, a souvenir tasting glass, unlimited sampling of beer and bourbon and live entertainment.
The Triangle's Favorite Smoked Meat Onslaught is back – with TEETH! Come and see what over 225,000 people nationwide have enjoyed! This is our 10th Annual PORK-OUT in Cary. COME AND JOIN US! For a down-home, Southern-fried, good time... to support your inner Redneck!
60+ BEERS 40+ Bourbons + LOTS OF BBQ!
Get ready to enjoy all those pleasures that true Southerners live by - Beer, Bourbon, Barbeque, Boots, Bacon, Biscuits, Bluegrass and Smoked Beasts! It's two great days of beer sippin', bourbon tastin', music listenin', cigar smokin' and barbeque eatin'. Your admission buys you a sampling glass so you can enjoy an ALL-YOU-CARE –TO-TASTE sampling of beer and bourbon.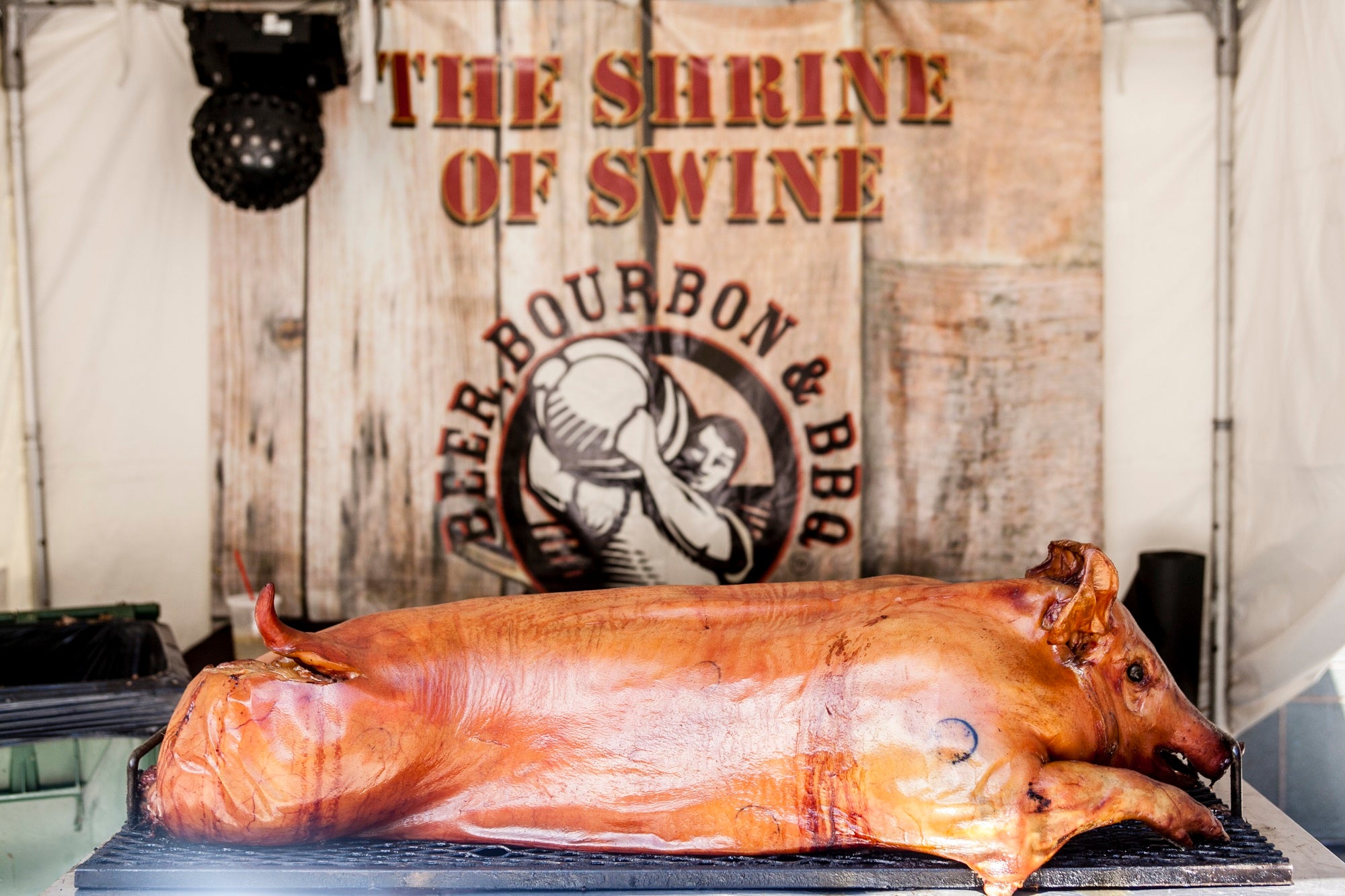 All events are rain or shine.
Rain coats and ponchos are allowed for all events. Umbrellas are not allowed for most events. Please check the Items Allowed/Prohibited on the specific event page you are attending to see if umbrellas are allowed.
In the event of severe weather conditions (thunder/lightning, etc.) announcements will be made from the stage concerning the status of the event due to weather conditions. We ask all patrons to remain calm and listen for these announcements.
Information will be posted on the Amphitheatre Facebook and Twitter pages, at www.boothamphitheatre.com or call our weather Hotline at 919-459-8332 for updates before & during the event.
In the event of a weather delay please listen for the air horn in the parking lot as signal it is safe to re-enter the venue. Please keep your ticket & have it ready when re-entering the gate. Venue policy is no refunds or exchanges in the event of rain.
What's Smoking...
Saturday is going BEAST MODE. This session will feature EXOTIC SMOKED MEATS like: Alligator, Lamb, Bison, Longhorn Rounds, and much more.
All Guests Receive a Souvenir Glass for Tastings. First 200 People For Each Session Get a Free Souvenir Bag.
DRINK. All You Care To Taste Beer and Bourbon Tastings as you stroll from table to table. There are over 40 Bourbons and 60 Beers on Tap. Enjoy, but please drink responsibly.
BBQ Galore! Enjoy the great barbeque selection from our vendors onsite – pulled pork from whole hogs, ribs, brisket, chickens, sausages and all the fixins' you can imagine. We'll keep the portions heavy and the prices low.
The Shrine of Swine! Yes – Your favorite is back. The Shrine features pulled pork – right from the source. Pork Worship at its finest!
GAME IT. We're all experts at cornhole by now – so now get ready to enjoy our new game area – the Cochon Carnival with fun activities to keep everyone challenged.
LEARN. Enjoy Seminars in the Tasting Theater with Master Distillers, Brewmasters, and Pit Masters From the Deep South.
DANCE. Listen To Live Rock & Blues Music and great Bluegrass on The Main Stage.
SHOP. Browse Cool Exhibits of Brewerania, Hot sauces, bbq accessories, and even a cigar area outside for all guests to enjoy.
Breathable Blankets (No Nylon or Plastic)

Food & NON-alcoholic Beverages

Small Handheld Coolers

Lawn chairs (Any Height okay. No foot rest or Canopy)

Purses & Backpacks

Reusable water bottles (Must be empty)

Small non-professional cameras with no flash

Strollers

Small Personal size Umbrellas
All coolers, bags, back packs, purses are subject to search.
Alcoholic Beverages

Drones

Fireworks/Sparklers of any kind

Go Pros, Audio or video recorders

Grills & Open Flames (inside or outside the venue)

Pets of any kind (Unless it's a service Animal)

Professional cameras with detachable lenses

Non-Breathable Blankets with nylon or plastic

Tarps & Plastic sheeting

Tents/Staking

Weapons of Any Kind