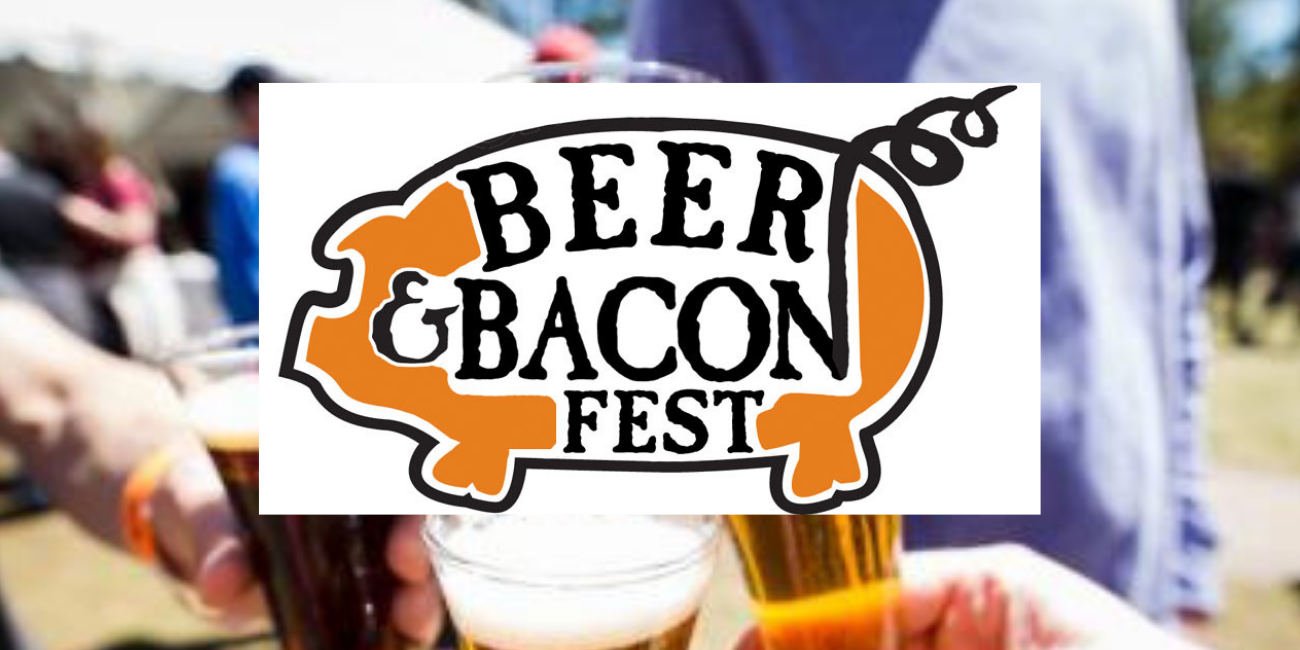 Beer & Bacon Festival
Beer & Bacon Festival
Event Information
TICKETS
SOLD OUT! VIP BACON AND MAC N' CHEESE TASTING SESSION
The BACON + MAC & CHEESE SESSION offers an exclusive tasting experience. Each guest enjoys all of the benefits outlined, with 2 extra hours of tastings, limited admission, a souvenir glass and mac & cheese bowl, and some surprises. These tickets are limited and will SELL OUT. Squeal like a pig in a cheese blanket!
Bottoms Up, Bacon Down
75 Craft Beers, Wines, Spirits and Ciders
16 Mac & Cheese Styles
12 Restaurants
Lots and Lots of Bacon!
BEER & BACON TASTING SESSION
Valid 2pm – 6pm. The BEER & BACON TASTING SESSION offers an exclusive tasting experience.
Mini Packs are valid for this session.
BEER TASTING SESSION
Valid 3pm – 6pm. Your admission includes a souvenir glass and boundless portions of over 75 craft beers and wines, and all live entertainment.
DESIGNATED DRIVER TICKETS: Available for purchase on the day of event only.
NO THIRD PARTY TICKET SELLERS: Living Social, Groupon or whatever your favorite coupon site is will not feature any of these tickets for sale.
PLEASE BRING A PHOTO I.D. FOR PROOF OF AGE AND IDENTITY
What's on the griddle...
Bacon, more bacon, and then some bacon
12 restaurants and Food Trucks will feature awesome BACON dishes. These stations are open until 3pm. After that – we don't guarantee anything…..but you never know. Each guest gets a souvenir glass plus 75+ of their favorite craft beers, wine, spirits and ciders.
NEW MAC & CHEESE Pavilion For our VIP Ticket holders. We're having a melt down with 16 different MAC & CHEESE's for you to try at the show. Try everybody's favorite dish from CARY'S best food trucks and restaurants. These station are open until 2pm. After that – we don't guarantee anything…..but you never know.
NEW Bacon ART Displays
The Bacon Griddles will be cooking 2 tons of gourmet bacon right on-site.
Great Music on The Main Stage All Day
A Whole Hog Butchering Demo
All of this plus fun foodie exhibits and so much more!
* All dates, times, acts & prices are subject to change without notice.
A small fee will be added to the prices when paying by credit or debit card. Cardholder must be present with a valid photo ID when paying at the venue Box Office with a credit or debit card.
Tickets for Booth Amphitheatre events are subject to applicable taxes and fees. Unless otherwise stated, posted prices include a 7.25% NC Sales & Use tax.
GENERAL PARKING: Parking is free of charge in Amphitheatre owned lots. Some local businesses may charge a fee to parking in their lots.
PREFERRED PARKING: A limited number of PREFERRED parking space are available for $10.00 per car in advance or $15.00 on the day of event (cash only).
ACCESSIBLE PARKING: A limited number of accessible parking space are available on a first come first served basis with the proper hang tag or license plate.
PICK UP & DROP OFF: If using a taxi, Uber etc please follow the signs & our Parking Staff to the pick up & drop off area.
Breathable Blankets (No Nylon or Plastic)
Food & NON-alcoholic Beverages
Small Handheld Coolers
Lawn chairs (Any Height okay. No foot rest or Canopy)
Purses & Backpacks
Reusable water bottles (Must be empty)
Small non-professional cameras with no flash
Strollers
Small Personal size Umbrellas
All coolers, bags, back packs, purses are subject to search.
Alcoholic Beverages
Drones
Fireworks/Sparklers of any kind
Go Pros, Audio or video recorders
Grills & Open Flames (inside or outside the venue)
Pets of any kind (Unless it's a service Animal)
Professional cameras with detachable lenses
Non Breathable Blankets with nylon or plastic
Tarps & Plastic sheeting
Tents/Staking
Weapons of Any Kind
Children 12 & under are free for this event. This event is not designed for children.
Re-Entry is allowed for this event. If you have a request for re-entry, contact an event staff supervisor at the gate prior to leaving.