NC Symphony Summerfest

Enjoy all of the family fun of North Carolina Symphony performances have to offer, including great music, contests, instrument zoos, picnics and more! Join the state's premier orchestra for extraordinary concerts and turn your weekends into summer fun.
"There is a wonderful dynamic at Booth which outclasses most other outdoor venues in the US. People feel engaged and involved in this outdoor informal setting and they can hear and appreciate great music in the great outdoors."

Grant Llewellyn, Music Director, North Carolina Symphony
SUMMERFEST 2019 LINE-UP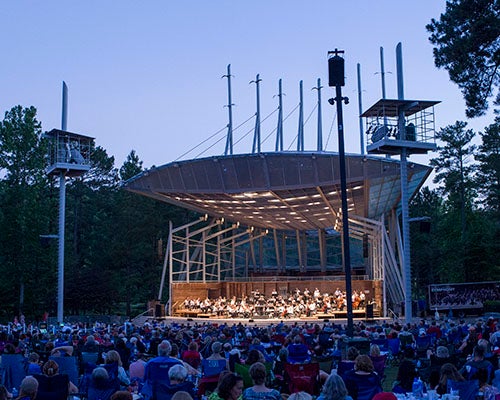 Opening Night!
SYMPHONIE FANTASTIQUE
AND "PLAY WITH THE PROS"
SAT, MAY 25, 2019 | 7:30PM
Wesley Schulz, conductor
Symphonie fantastique is a bewitching masterpiece that tells the of an tells the tale of an artist who becomes unraveled by unrequited love. Also, see your friends and neighbors on the stage as "citizen musicians" perform with the North Carolina Symphony during "Play with the Pros."
---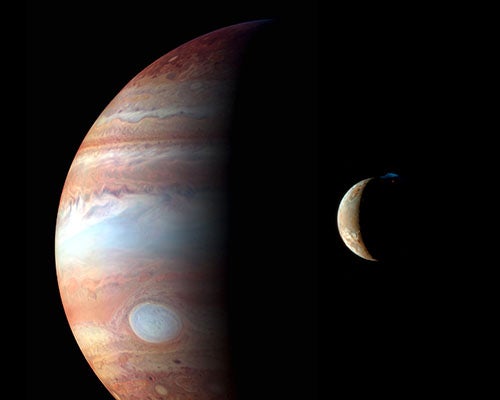 Family Fun Event!
A SPACE SPECTACULAR
SAT, JUNE 1, 2019 | 7:30PM
Keitaro Harada, conductor
In celebration of the 50th anniversary of the Apollo moon landing, the North Carolina Symphony will journey through space and beyond—featuring music from Star Wars, Holst's The Planets, and more—plus, you can meet and take pictures with costumed characters from the all-volunteer 501st Legion!
---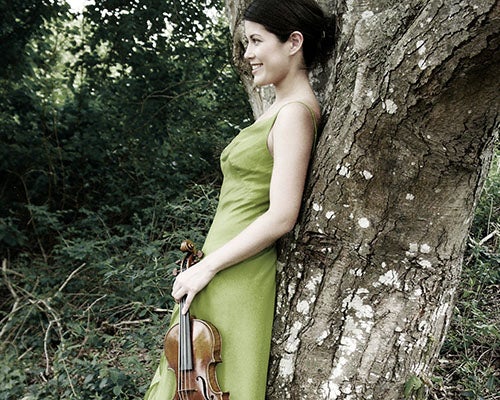 PIAZZOLLA'S FOUR SEASONS
FRI, JUNE 7, 2019 | 7:30PM
Joshua Gersen, conductor
Jennifer Frautschi, violin
Copland: El Salón México
Piazzolla: The Four Seasons of Buenos Aires
Moncayo: Huapango
Copland: Three Latin American Sketches
Golijov: Last Round
Arturo Márquez: Danzón No. 2
Sway to sultry tangos as Argentina's most famous composer, Piazzolla, paints vivid musical images of his homeland in The Four Seasons of Buenos Aires, featuring Grammy-nominated violinist Jennifer Frautschi. Playful rhythms, familiar dance tunes, and fiery passion captured in works by Copland, Márquez, and more will transport you to Latin America in this snappy, sizzling program.
---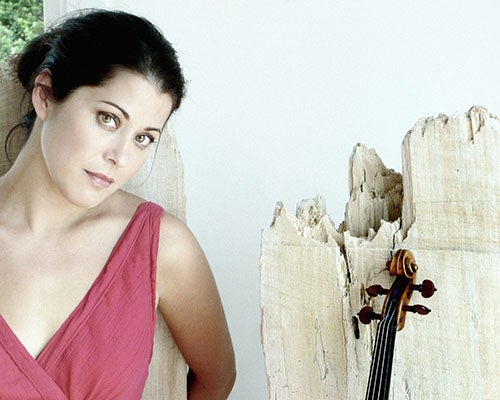 VIVALDI'S FOUR SEASONS
SAT, JUNE 8, 2019 | 7:30PM
Joshua Gersen, conductor
Jennifer Frautschi, violin
Mendelssohn: Overture to A Midsummer Night's Dream
Handel: Suite No. 1 from Water Music
Vivaldi: The Four Seasons
In one of the most popular violin concertos ever written, Vivaldi evokes the sounds of the world's natural wonders—singing birds in springtime, raging summer thunderstorms, autumnal countryside scenes, and the icy beauty of winter. Mendelssohn echoes Vivaldi's talent for musical storytelling in his ethereal Overture to A Midsummer Night's Dream.
Concert Sponsor: Deloitte
---
CLASSICS UNDER THE STARS
SAT, JUNE 15, 2019 | 7:30PM
Wesley Schulz, conductor
Join us under the stars as the Symphony shares great moments in classical music by Mozart, Beethoven and more, including Rossini's William Tell Overture. Pack the picnic and enjoy a night out with us.
Concert Sponsor: Galloway Ridge at Fearrington
---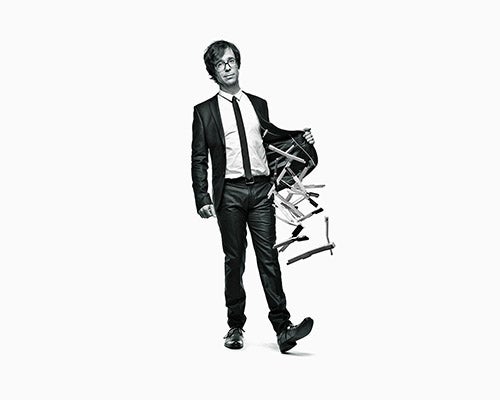 BEN FOLDS
SAT, JUNE 22, 2019 | 7:30PM
Edwin Outwater, conductor
North Carolina native Ben Folds—singer, songwriter, and pianist—performs with the North Carolina Symphony for an electric crossover concert event. Don't miss your chance to hear him live in concert performing all his hits through the years—plus, as always, a few surprises!
---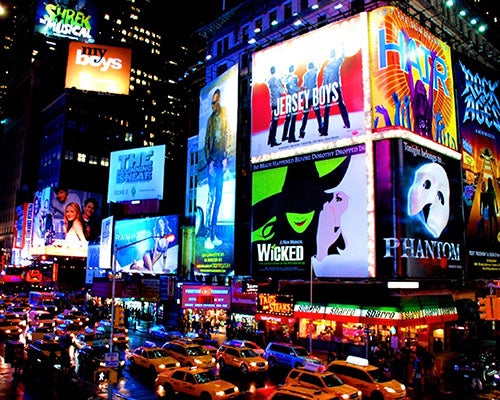 BROADWAY'S GREATEST HITS
SAT, JUNE 29, 2019 | 7:30PM
Michael Krajewski, conductor
Julie Reiber, vocals
Rodney Ingram, vocals
Experience all the show-stopping tunes you love from Broadway's biggest hits! Spend an evening with songs from Wicked, The Phantom of the Opera, Chicago, Cats, The Lion King, Les Misérables, Mamma Mia!, and Beauty and the Beast.
---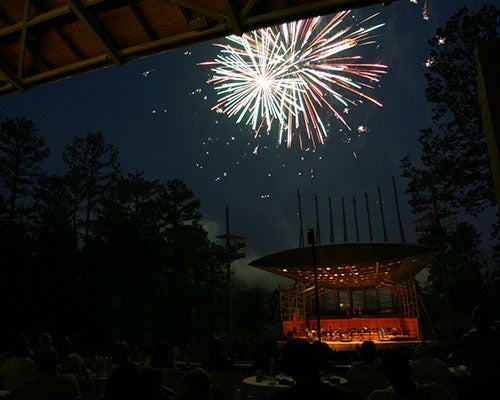 INDEPENDENCE DAY CELEBRATION
THUR, JULY 4, 2019 | 7:30PM
Wesley Schulz, conductor
A Triangle tradition! Join us for a salute to the red, white, and blue as we honor the birthday of the U.S.A. with patriotic favorites, high-spirited classics, and a fireworks display over Symphony Lake.
---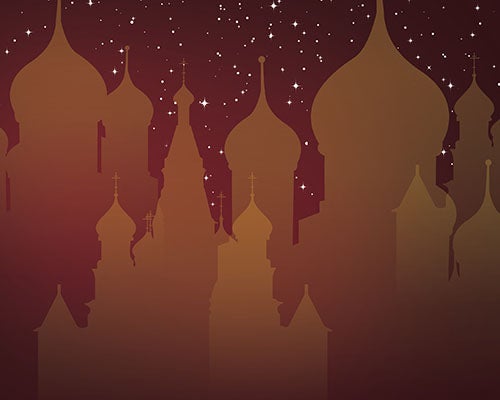 RUSSIAN NIGHTS
SAT, JULY 6, 2019 | 7:30PM
Akiko Fujimoto, conductor
Shostakovich: Festive Overture
Borodin: In the Steppes of Central Asia
Ippolitov-Ivanov: Procession of the Sardar
Rimsky-Korsakov: Russian Easter Festival Overture
Glinka: Overture to Ruslan & Ludmilla
Khachaturian: Adagio of Spartacus & Phrygia
Tchaikovsky: Waltz & Polonaise from Eugene Onegin
Tchaikovsky: 1812 Overture
---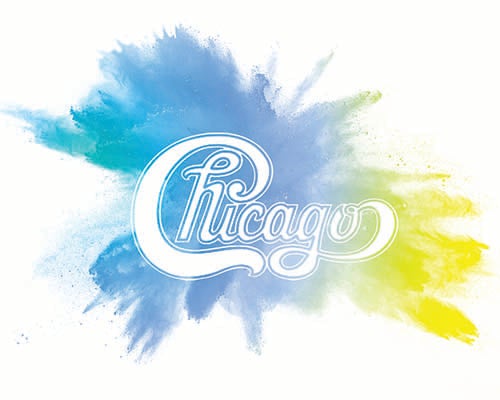 THE MUSIC OF CHICAGO
WITH BRASS TRANSIT
FRI, JULY 12, 2019 | 7:30PM
Brass Transit embodies the dream of Chicago's founding members to weave the musical diversity of their beloved city into a sound of rock 'n' roll, iconic melodies, and unforgettable horns. Together with the North Carolina Symphony, they perform classic hits—including "Saturday in the Park," "25 or 6 to 4," "If You Leave Me Now," and "You're the Inspiration"—to bring you back to the most memorable times of your life.
Concert Sponsor: RGA Investments
---
Presentation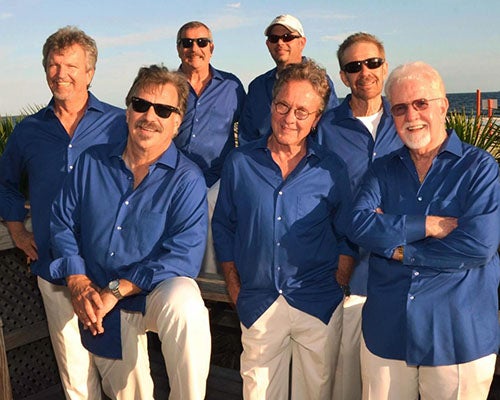 ANNUAL BEACH PARTY
STARRING THE EMBERS
SAT, JULY 20, 2019 | 7:30PM
The Embers
Beach music in your Carolina soul? You won't want to miss this Summerfest tradition as we welcome The Embers to the stage to make the whole family smile, sing along, and dance on the lawn until the stars come out.
The North Carolina Symphony will not perform at this concert.
Concert Sponsor: Raleigh Windows & Siding
---
Please note: Booth Amphitheatre Box Office does not sell NC Symphony Flex Packages. To purchase Flex packages please call The North Carolina Symphony's Box Office at 919-733-2750 or visit ncsymphony.org/summerfest.