May

5
Turnpike Troubadours Coming to Cary's Koka Booth Amphitheatre Sunday, September 24th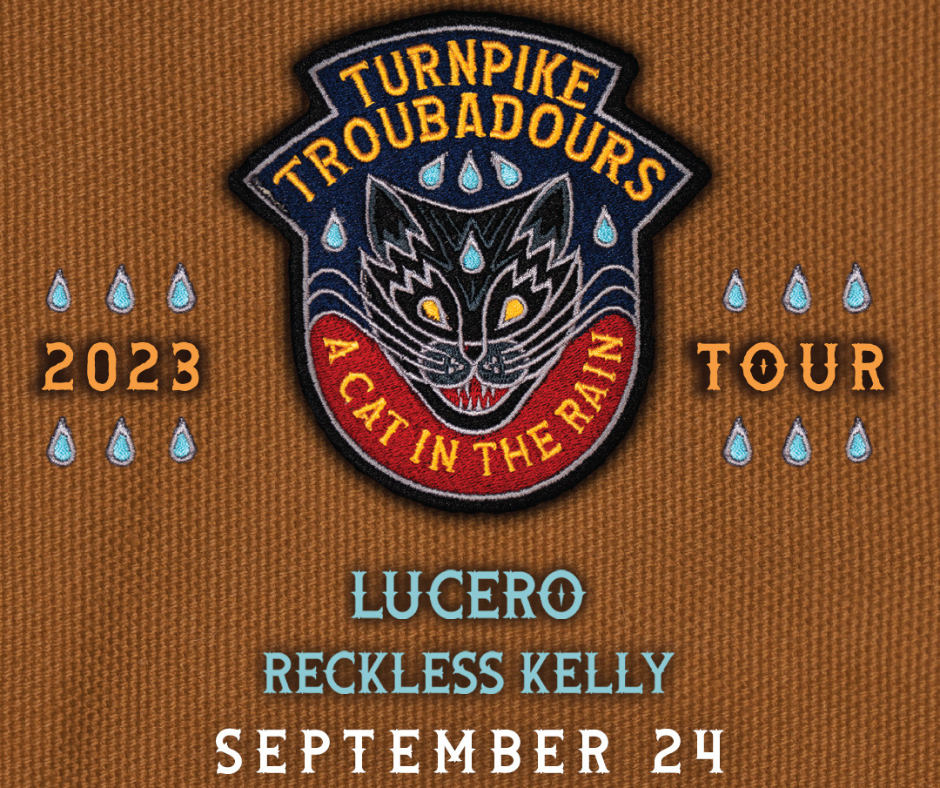 Turnpike Troubadours will be performing live at the Koka Booth Amphitheatre on Sunday, September 24th, 2023. Special guests Lucero and Reckless Kelly will open the show.
Turnpike Troubadours formed in 2005, assembling a lineup that eventually included front man Evan Felker, lead guitarist Ryan Engleman, fiddle player Kyle Nix, bassist R.C. Edwards, drummer Gabe Pearson, and steel guitar and accordion player Hank Early. The band will be releasing their new album, A Cat in The Rain on August 25th.
Turnpike Troubadours will be joined by Lucero whose latest album Should've Learned by Now is currently available. Reckless Kelly is led by brothers Willy and Cody Braun.
Tickets go on sale Friday, May 12th at 10 AM.
Tickets can be purchased through etix.com, or by phone at (800) 514-3849. Etix phone hours: Monday-Friday/ 9 a.m.- 8 p.m. EST Saturday/10 a.m. – 8 p.m. EST & Sunday/noon – 8 p.m. EST. For complete concert information go to www.boothamphitheatre.com or call (919) 462-2025.