January

9
North Carolina Chinese Lantern Festival sets New Attendance Record with more than 216K Visitors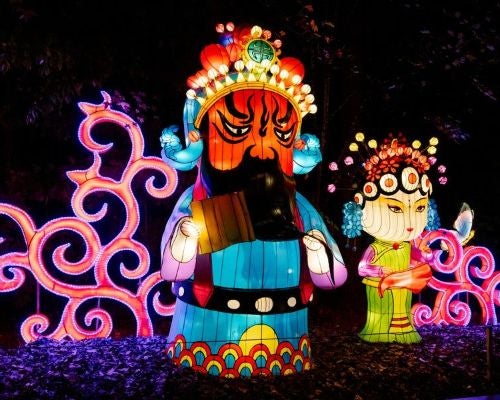 Cary, NC (January 9, 2023)—The North Carolina Chinese Lantern Festival ended last night at Cary's Koka Booth Amphitheatre. According to organizers the popular seven-week event, which began on November 18, set a new attendance record of more than 216,000 visitors this holiday season, compared to 200,000 in 2021 and experienced 17 sold out nights. This is the seventh year for the festival that found a North Carolina home in Cary in 2015.
Over the seven-week run, visitors from 50 states and 6 countries flocked to see the magnificently crafted lanterns, each one comprised of meticulously fused metal and hand-painted silks, illuminated from within by thousands of LED lights.
The North Carolina Chinese Lantern Festival will return to Koka Booth Amphitheatre with all new lanterns in November.
# # #
About ASM Global
ASM Global is the world's leading producer of entertainment experiences. It is the global leader in venue and event strategy and management—delivering locally tailored solutions and cutting-edge technologies to achieve maximum results for venue owners. The company's elite venue network spans five continents, with a portfolio of more than 325 of the world's most prestigious arenas, stadiums, convention, and exhibition centers and performing arts venues. Follow us on Facebook, Instagram, LinkedIn, and Twitter. asmglobal.com
About Tianyu Arts & Culture
Tianyu Arts & Culture, Inc. is renowned for creating entertaining lantern and light festivals in U.S. cities and around the world. The company produces beautiful light displays, festivals and exhibits in zoos, botanical gardens, fairgrounds, and public spaces. Tianyu Arts & Culture is the Chicago-based American subsidiary of international design and manufacturing company Sichuan Tianyu, headquartered in the lantern-making capital of the world, Zigong, China. http://tianyuculture.us/