December

6
NC Chinese Lantern Festival Experiences Record Crowds in First Two Weeks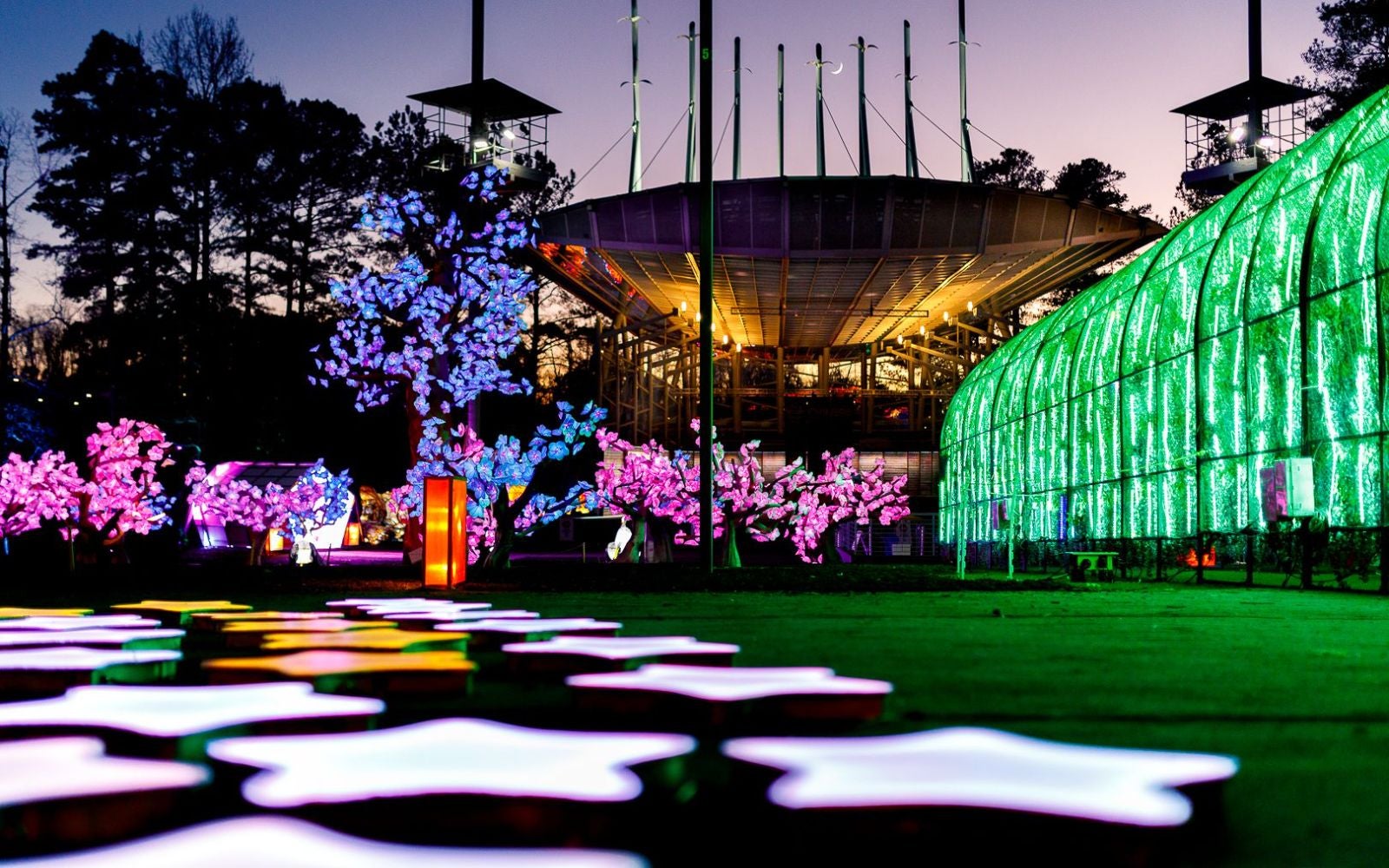 Cary, NC—Koka Booth Amphitheatre is excited to report the North Carolina Chinese Lantern Festival is experiencing record crowds in the first two weeks. More than 56,126 visitors have experienced the beauty of the silk sculptures since the festival began on November 19th in Cary. That number is up from 24,280 in 2019, a 131% increase. This past Saturday night set a new one-night attendance record with 8,321 guests enjoying the balmy temperatures and glow of the lanterns.

Chinese artisans began crafting the more than thirty-five all new displays, last summer. According to William Lewis, Town of Cary Cultural Arts Manager, the strong uptick in attendance does not come as a surprise. "Welcoming more than 125,000 visitors each year, the North Carolina Chinese Lantern Festival is Cary's largest, most popular cultural event. For many it has become part of their family's annual tradition. Because we had to cancel the festival in 2020, it makes this years' experience just a little bit sweeter. You tend to linger longer, taking it all in, so as not to the take the experience for granted."

Now in its sixth year the festival is open daily from 6-10 p.m. and runs through January 9th, 2022. To expedite entry into the festival, organizers recommend packing as light as possible and leaving bags/purses at home. Look for the "No Bag Line" at the main entrance. Log on to boothamphitheatre.com for complete event information.

Tickets can be purchased through etix.com. By phone call (800) 514-3849. Etix hours:
Monday-Friday/ 9 a.m.- 8 p.m. EST
Saturday/10 a.m. – 8 p.m. EST & Sunday/noon – 8 p.m. EST
For complete event information go to www.boothamphitheatre.com or call (919) 462-2025.
| | |
| --- | --- |
| PRIMARY CONTACT: | Teresa Franzen, Publicist (919) 210-5150 |