March

27
Movies by Moonlight Series Returns to Booth Amphitheatre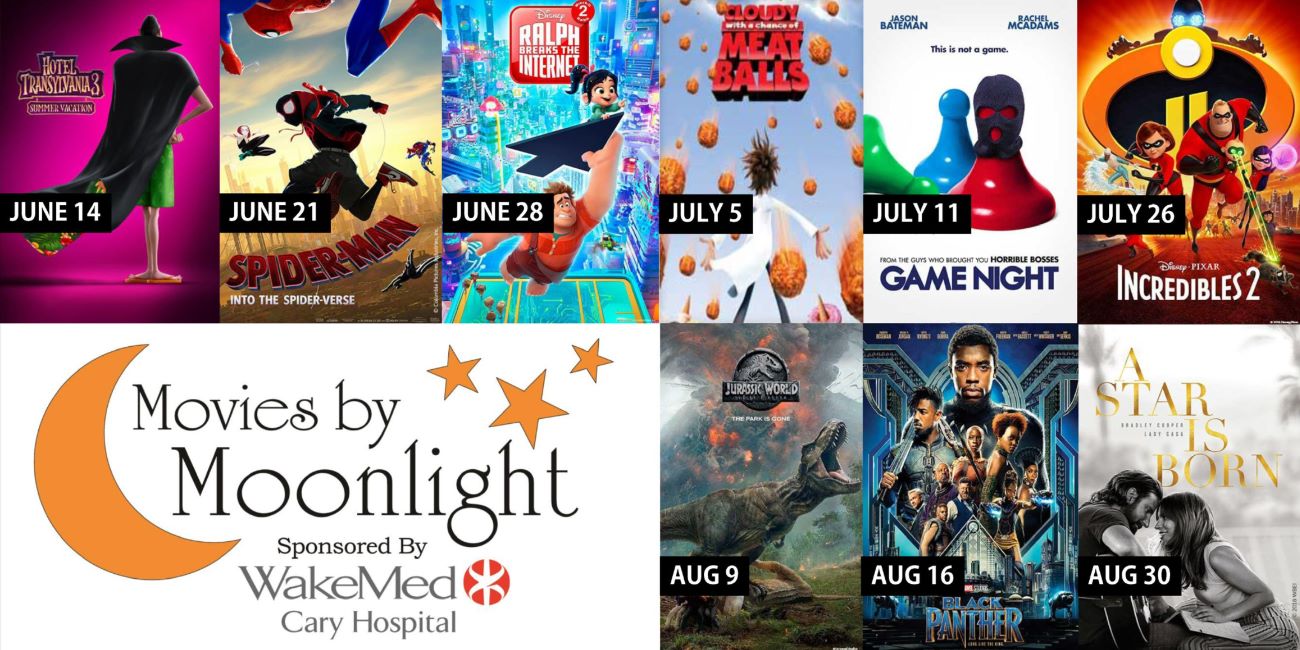 In what has become a beloved and popular summer favorite, the "Movies by Moonlight" Series will return to Cary's Booth Amphitheatre for another stellar season presented by WakeMed Cary Hospital. On designated "movie" nights from June through August cinema buffs are invited to attend this family-friendly event that provides the perfect opportunity and atmosphere to sit back, relax and enjoy the stars of the big screen under the stars at one of the region's most popular venues.
For just $5 (kids under 12 are free) patrons can bring a blanket or chair as the spacious lawn at Booth Amphitheatre is transformed in to a giant outdoor movie theatre. A portion of the Movies By Moonlight proceeds will benefit the WakeMed Children's hospital.
Patrons are allowed to bring in picnics so plan on making "Movies by Moonlight" part of your summer schedule. Please log on to www.boothamphitheatre.com for the most up to date movie schedule, movie synopses, ratings and reviews from The Cary, the Town's premiere movie house. Tickets on sale starting Friday, March 29th.
Tickets can be purchased at Booth Amphitheatre (Monday - Friday, noon - 6 p.m.), through etix.com, or by phone at (800) 514-3849. Etix phone hours: Monday-Friday/ 9 a.m.- 8 p.m. EST Saturday/10 a.m. – 8 p.m. EST & Sunday/noon – 8 p.m. EST. For complete concert information go to www.boothamphitheatre.com or call (919) 462-2025.
Movies By Moonlight Schedule
FRIDAY, JUNE 14 Hotel Transylvania 3: Summer Vacation (PG)
FRIDAY, JUNE 21, Spider Man into the Spider-Verse (PG)
FRIDAY, JUNE 28, Ralph Breaks the Internet (PG)
FRIDAY, JULY 5, Cloudy With A Chance of Meatballs (PG)
THURSDAY, JULY 11, Game Night (R)
FRIDAY, JULY 26, Incredibles 2 (PG)
FRIDAY, AUGUST 9, Jurassic World (PG-13)
FRIDAY, AUGUST 16, Black Panther (PG-13)
FRIDAY, AUGUST 30, A Star is Born (R)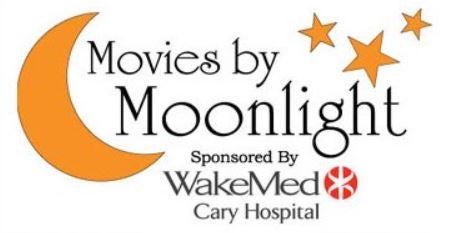 PRIMARY CONTACTS:

Teresa Franzen, Publicist, T. Franzen, Inc., (919) 210-5150
Taylor Traversari, General Manager, (919) 459-8310

Lyman Collins, Cultural Arts Manager, (919) 462-3861

Deanna Hawkes, Deputy Public Information Officer, (919) 462-3908