Lowes Food
Let Booth Amphitheatre Pack Your Picnic! Our Virtual Café offers a variety of food items from appetizers to desserts for all Amphitheatre events. Your order will be waiting for you when you arrive on-site at the Amphitheatre!
KBA INSIDER TIP: Be sure to order your meal from each of these vendors the day (at least 24 hours) BEFORE the event (please note their individual deadlines for ordering). Thank you!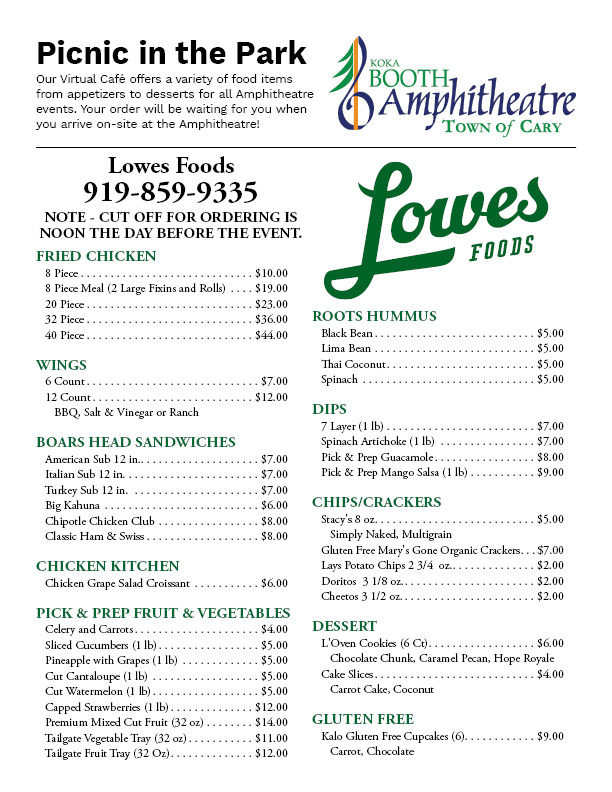 Be sure to order your meal by NOON the day BEFORE the event. Call 919-859-9335.