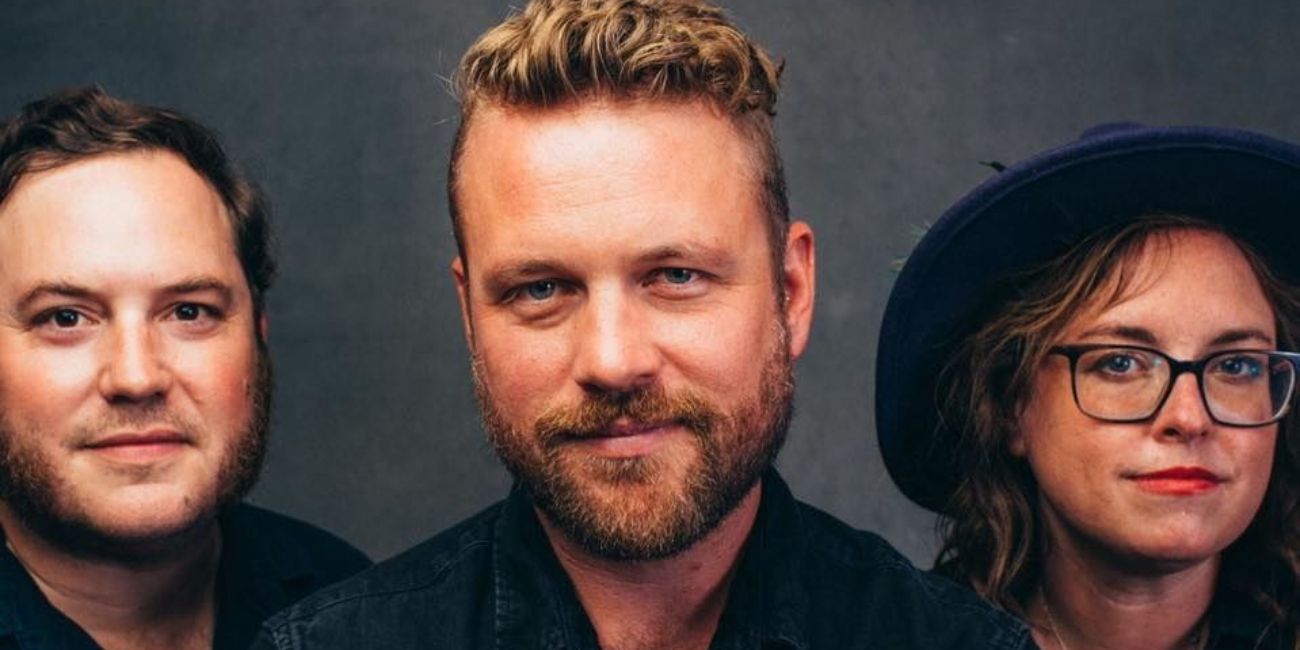 Jon Stickley Trio
PineCone's Lakeside Bluegrass Series
Jon Stickley Trio
PineCone's Lakeside Bluegrass Series
Event Information
Join us for a new series at Koka Booth Amphitheatre PineCone's Lakeside Bluegrass Series!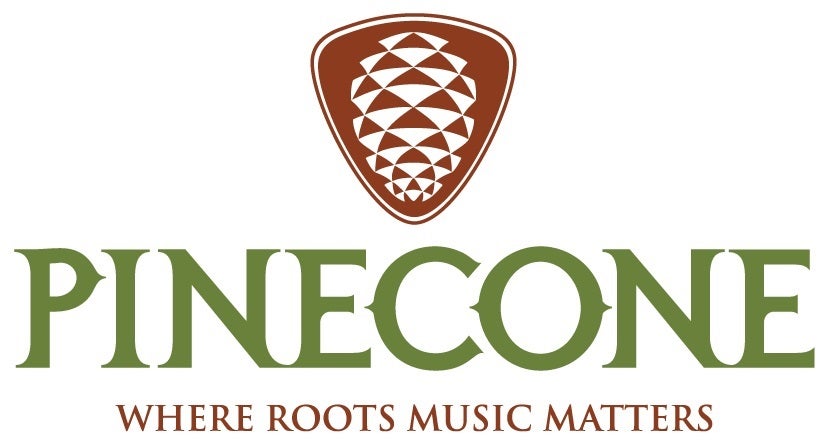 Shows will take place Sunday evenings June 6-27th and feature local and regional talent from 6:00 – 8:00 p.m.
This series will feature reserved table seating in Gold Circle and on the Crescent Deck, all lawn seating will be general admission so please don't crowd your neighbor.
Prices:
Reserved Gold Circle Tables: Located in front of the stage, 6 seat tables ($45 per table*) & 4 seat pub tables ($30 per table*).
GA Lawn: $5.00 per ticket (no lawn pods).
Reserved Crescent Deck Tables: 6 seat tables ($30 per table*) & 4 seat pub tables ($20 per table*).
*plus fees
Venue owned parking lots offer free parking and are filled on a first come first serve basis.
Gates open at 5:00PM
Music from 6:00-8:00PM
Want to learn more about PineCone, click here.
Due to COVID safety protocol our seating arrangement & some venue policies have changed. Please read the information listed in the drop-down menus below to review before you come. For the Health & Safety of all guests & staff please read carefully.
All events are rain or shine.
Rain coats and ponchos are allowed for all events. Umbrellas are not allowed for most events. Please check the Items Allowed/Prohibited on the specific event page you are attending to see if umbrellas are allowed.
In the event of severe weather conditions (thunder/lightning, etc.) announcements will be made from the stage concerning the status of the event due to weather conditions. We ask all patrons to remain calm and listen for these announcements.
Information will be posted on the Amphitheatre Facebook and Twitter pages, at www.boothamphitheatre.com or call our weather Hotline at 919-459-8332 for updates before & during the event.
In the event of a weather delay please listen for the air horn in the parking lot as signal it is safe to re-enter the venue. Please keep your ticket & have it ready when re-entering the gate. Venue policy is no refunds or exchanges in the event of rain.
Jon Stickley Trio Band Bio
Jon Stickley Trio is a genre-defying and cinematic instrumental trio who's deep grooves, innovative flatpicking and sultry-spacy violin moves the listener's head, heart, and feet. "It's not your father's acoustic-guitar music, Instead Stickley's Martin churns out a mixture of bluegrass, Chuck Berry, metal, prog, grunge, and assorted other genres—all thoroughly integrated into a personal style," -Guitar Player Magazine. Premier Guitar says, "Stickley's trio… is not a traditional bluegrass group by any means… they are just nimble and ambitious enough to navigate EDM-style breakbeats as effortlessly as the old timey standard 'Blackberry Blossom.'" With inspiration ranging from Green Day to Duran Duran, Tony Rice, Nirvana, The Dead, Grisman and beyond, the Trio is making waves with their unique sound. "In a time when a lot of instrumental music feels more like math than art, Jon Stickley Trio reminds us of the pure joy that can be created and shared through music," -Anders Beck (Greensky BG)
Important Information Regarding Koka Booth Amphitheatre events:
Never throw away or delete your ticket until the event has ended.
Tickets may not be sold or transferred to anyone other than family/trusted acquaintances who have chosen to attend the event together.
Contactless Ticket Scanning & Payment Options -The venue ticketing system will allow for scanning without staff physically handling or touching tickets. Guests will now scan their own tickets at the gate!
We strongly encourage purchasing tickets online before the event.  Tickets may not be available on the day/night of the event. 
The Box Office remains closed currently. Box Office hours will be limited to the night of the event only.
For this event, guests are allowed to bring in food, and non-alcoholic beverages. All items must fit in a clear bag or clear cooler no larger than 12 x 12 x 9.
Concessions will be open selling a varierty of food and beverages during each event. You can see a list of offerings on our Crescent Cafe menu.
Restaurant partners will be available to pre-order food and have ready upon your arrival. Order from one of our Picnic in the Park partners!
Please include children ages 3 and older when making your purchase.
Due to capacity restrictions anyone ages 3 and older will require a ticket to enter the event.
Children 2 & under do not need a ticket.
Koka Booth Amphitheatre will follow local masking mandates and CDC guidelines in order to present a safe environment for all event attendees and staff members.
Koka Booth staff, vendors, and volunteers will continue to wear masks.
While we continue to recommend patrons wear a face covering while entering, exiting, and moving about the venue, it is no longer a requirement.
Koka Booth Amphitheatre has enhanced its public safety policy to include a clear bag policy. Clear bags are easily searched and significantly reduce faulty bag searches. They also support the Department of Homeland Security's "If You See Something, Say Something" campaign. Our goal is to create a safe experience for all guests and staff.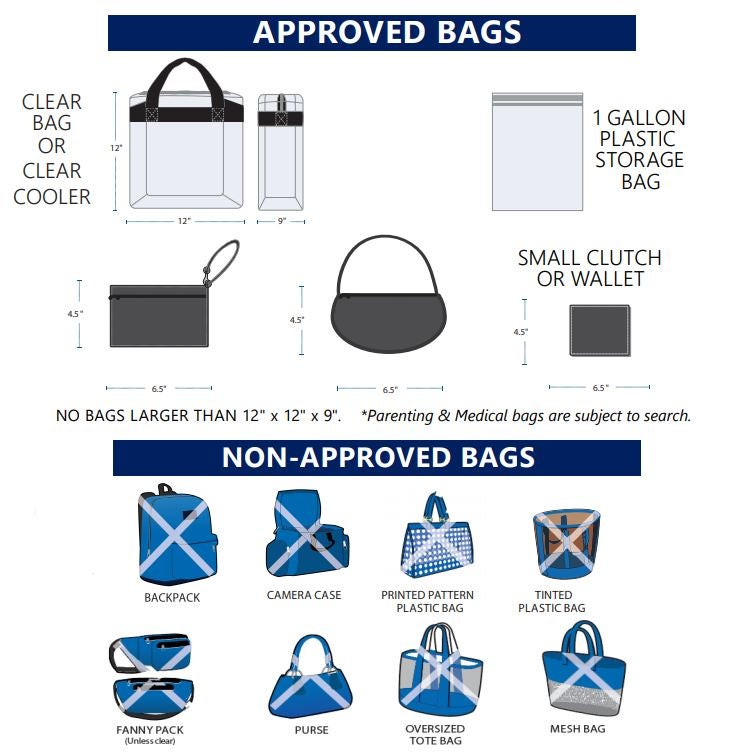 12" x12" x 9" Clear bags & Clear Coolers only.

One per person
All items must fit in clear bag/clear cooler.

Blankets & Towels
Food & Non-Alcoholic beverages ONLY.

All items must fit in a clear bag or clear cooler max size 12" x 12" x 9".

Lawn chairs:

Please remove chair from bag at security check point.
No footrest or canopy.
No lounge or tri-fold chairs.

Small Clutch purses no larger than 4.5" x 6.5 "
Rain Coats & Ponchos
Strollers
Umbrellas
Hand sanitizer
Reusable bottles & Cups
All bags are subject to search.
Alcoholic Beverages
Bags & Backpacks (Please see our clear bag policy)
Coolers (Unless it is clear, see our clear bag policy)
Drones
Fireworks/Sparklers of any kind
Frisbees, soccer balls and all sporting equipment.
Go Pros, Audio or video recorders
Grills & Open Flames (inside or outside the venue)
Liquor
Mats of any kind, including Yoga mats
Pets of any kind (Unless it's a service Animal)
Tablets of any kind
Tables of any kind
Tents/Staking
Tarps/Plastic
Professional cameras with detachable lenses
Wagons & Carts
Weapons of Any Kind (Include but not limited to knives, guns, tasers, chains, studded/spiked jewelry)
Picnic in the Park Order Food!