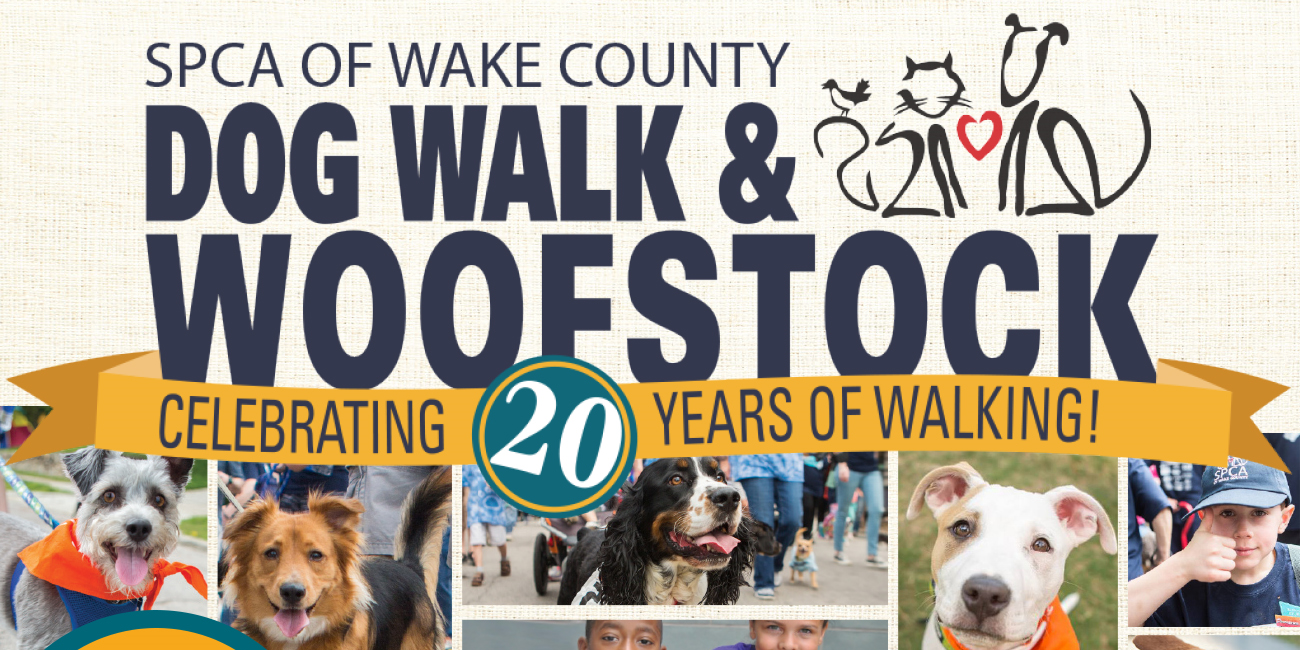 Dog Walk & Woofstock
Register at www.spcawake.org/dogwalk
Dog Walk & Woofstock
Register at www.spcawake.org/dogwalk
April

4

/ Saturday

5:30 PM
Event Information
The Dog Walk & Woofstock is an annual North Carolina tradition that brings animal lovers together for a fun walk and festivities with a very important purpose: Saving thousands of lost, abandoned, abused and unwanted pets, and giving them a second chance at happiness in a forever home.
Register today at www.spcawake.org/dogwalk
All events are rain or shine.
Rain coats and ponchos are allowed for all events. Umbrellas are not allowed for most events. Please check the Items Allowed/Prohibited on the specific event page you are attending to see if umbrellas are allowed.
In the event of severe weather conditions (thunder/lightning, etc.) announcements will be made from the stage concerning the status of the event due to weather conditions. We ask all patrons to remain calm and listen for these announcements.
Information will be posted on the Amphitheatre Facebook and Twitter pages, at www.boothamphitheatre.com or call our weather Hotline at 919-459-8332 for updates before & during the event.
In the event of a weather delay please listen for the air horn in the parking lot as signal it is safe to re-enter the venue. Please keep your ticket & have it ready when re-entering the gate. Venue policy is no refunds or exchanges in the event of rain.
Additional Ticket Information