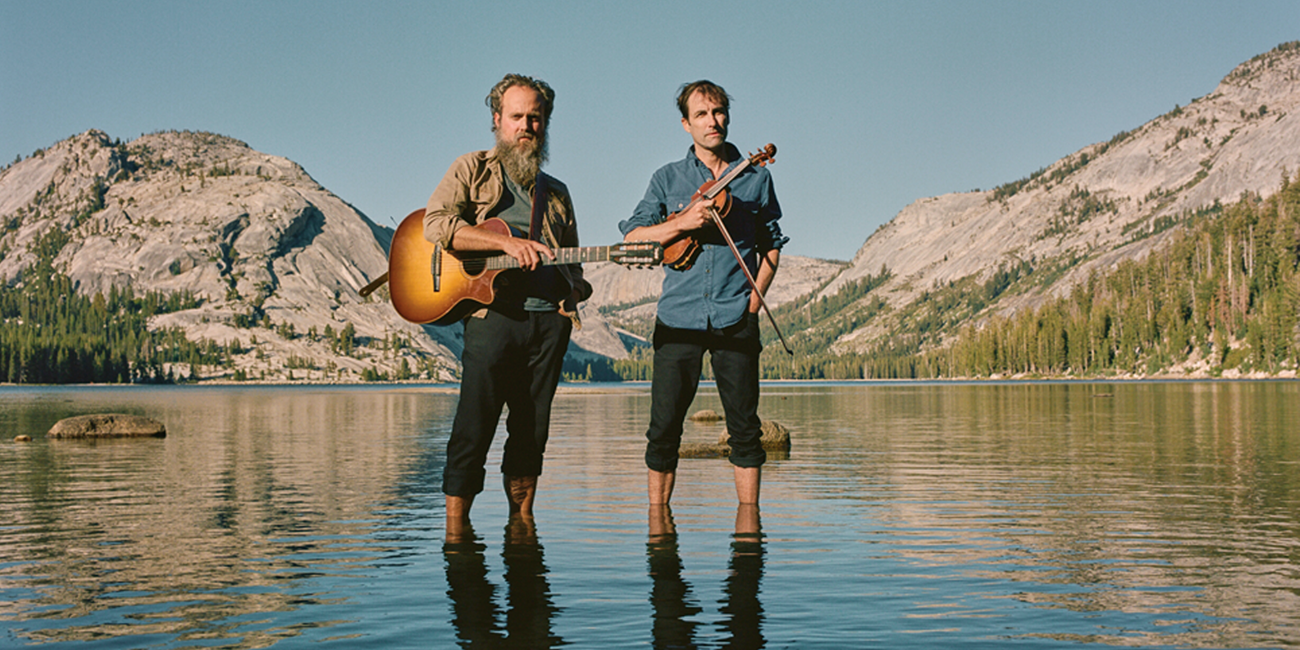 Andrew Bird and Iron & Wine Outside Problems Tour
with special guest Meshell Ndegeocello
Andrew Bird and Iron & Wine Outside Problems Tour
with special guest Meshell Ndegeocello
Event Information
Koka Booth Amphitheatre is a cashless venue. Less time in line, more time for fun.
Andrew Bird is an internationally acclaimed, Grammy-nominated multi-instrumentalist, vocalist, whistler, and songwriter who picked up his first violin at the age of four. Since beginning his recording career in 1997, Bird has released 17 albums and performed extensively across the globe. Andrew Bird is joined by four-time Grammy nominee Iron & Wine, the musical project of singer-songwriter Sam Beam. Now entering its 20th year, Iron & Wine has released seven full-length recordings, numerous EPs/singles, and collaborations. And now, the July 25th event reaches new heights with the addition of Grammy award-winning Meshell Ndegeocello, German-born American singer-songwriter, rapper, bassist, activist, and actress. Recognized as "sparking" the neo-soul movement, Ndegeocello continues her musical journey with her latest release "Ventriloquism," paying tribute to her diverse influences.
A dollar from every ticket will support the Union of Concerned Scientists, a leading advocate for clean energy and a climate-safe grid. Learn more at cleanupthegrid.org
Additional Ticket Information
Tickets starting at $41
Children 2 and under are free on the lawn for this event and do not need a ticket. Children 2 and under will require a ticket in the Reserved Seating areas, even if the child will sit on adult lap.
Day of Event Box Office sales opens 1 hour prior to gate time and closes once the main act takes the stage.

Hours are subject to change.

Taxes: Tickets for Booth Amphitheatre events are subject to applicable taxes and fees. Taxes will be added to the posted ticket prices.
Fees: When ordering Online or by Phone through Etix additional fees will be added on top of the ticket price. A $2.50 order fee will be added to each order.

Purchasing in person at the Box Office a 3% credit card fee will be added to the ticket price.

Koka Booth Amphitheatre is a cashless venue.
All dates, times, acts & ticket prices are subject to change without notice.
Small clutch purse or wallet no larger than 4.5" x 6.5" (about the size of a hand).
Clear bag that does not exceed 12" x12" x 9".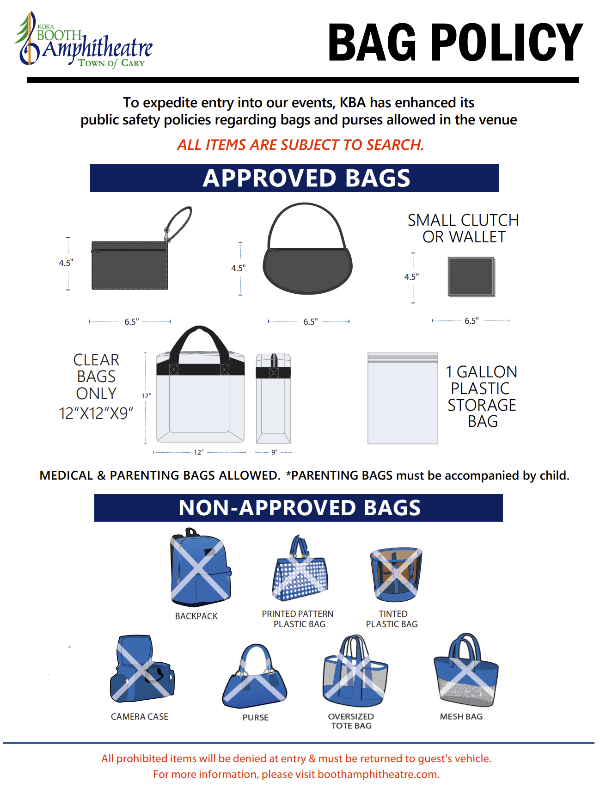 Andrew Bird
2021 Biography
Andrew Bird is an internationally acclaimed, Grammy-nominated multi-instrumentalist, vocalist, whistler, and songwriter who picked up his first violin at the age of four and spent his formative years soaking up classical repertoire completely by ear. Since beginning his recording career in 1997, Bird has released 17 albums and performed extensively across the globe. He has recorded with the Preservation Hall Jazz Band, appeared as "Dr. Stringz" on Jack's Big Music Show, and headlined concerts at Carnegie Hall, Sydney Opera House, Walt Disney Concert Hall, and festivals worldwide.

Bird performed as the Whistling Caruso in Disney's The Muppets movie, scored the FX series Baskets, and collaborated with inventor Ian Schneller on Sonic Arboretum, an installation that exhibited at New York's Guggenheim Museum, Boston's ICA, and the MCA Chicago. Bird has been a featured TED Talks presenter, a New Yorker Festival guest, and an op-ed contributor for the New York Times.

More recently, Bird released a series of site-specific improvisational short films and recordings called Echolocations, recorded in remote and acoustically interesting spaces: a Utah canyon, an abandoned seaside bunker, the middle of the Los Angeles River, and a reverberant stone-covered aqueduct in Lisbon. Additionally, Bird hosts an ongoing series of live-streamed performances called Live from the Great Room, putting the creative process on display for fans as he collaborates and converses with friends in a candid, intimate setting.
Shortly after receiving his 2020 Grammy nomination for Best Folk Album, with My Finest Work Yet, Andrew Bird made his professional acting debut in the cast of Fargo's fourth installment, which concluded on FX in November 2020 and is currently streaming via Hulu. In March 2021, Bird released his latest project, These 13, an album entirely co-written and recorded with his longtime friend and former Squirrel Nut Zippers collaborator, Jimbo Mathus. Captured live to tape, just the two of them playing and singing from opposite sides of a microphone, These 13 marked the first set of new music that Bird and Mathus created together in more than 20 years.
Iron & Wine is the musical project of singer-songwriter Sam Beam. Born and raised in South Carolina, Beam was teaching film when his home recorded debut, The Creek Drank the Cradle, was released on Sub Pop records in 2002. Garnering both critical and popular acclaim, Beam was vaulted into the spotlight of the burgeoning indie-folk and Americana scenes. Now entering its 20th year, Iron & Wine have released seven full length recordings, numerous EPs / singles, and collaborations with Calexico, Ben Bridwell (Band of Horses) and Jesca Hoop all on their way to becoming a four-time GRAMMY nominee. Iron & Wine's music has captured the emotion and imagination of listeners with their distinctly cinematic songs; in particular they've become synonymous with the movies Twilight and Garden State and continue to find a home in your favorite film, TV show or streaming playlist. As the world continues to spin - so do Iron & Wine continue on their path of releasing new music and touring. Follow Iron & Wine on Instagram, Facebook and Twitter.
Bio - Meshell Ndegeocello
There are albums dedicated to personal pain, or political protest, love, death, nostalgia, rage. There are those that are simply fun, glossy, the soundtrack to a good time. Some are exploratory, a musical journey, shapeshifting soundmaking, a new way to do an old thing. An artist can make a choice about concept and content, or heed a vision, follow their muse or their manager. But in times so extreme and overwhelming, when there is no known expression for the feeling, no satisfactory direction for art or action, then they might take refuge in a process, a ritual, something familiar, the shape and sound of which recall another time altogether, so that they can weather the present long enough to call it the past. Some albums are testimony, some confessions, and some are escape. "Ventriloquism", the latest album from MESHELL NDEGEOCELLO, is a place, like its process, to take refuge from one storm too many. Musically, Ventriloquism has the hallmarks of all of Ndegeocello's work, lush and investigative, subversive and sublime. As always, she pays tribute to her diverse influences and in these eleven covers, we hear them layered over one another. Ndegeocello filters "Tender Love" through a folky, Californian filter and brings Vaudevillian accents to "Sensitivity". She recreates Smooth Operator in five, and turns "Private Dancer" into a sultry waltz. The reimagining affords not just a new musical experience but also a comment on the narrow expectations of sounds and structures for black artists and black music. "Early on in my career, I was told to make the same kind of album again and again, and when I didn't do that, I lost support. There isn't much diversity within genres, which are ghettoizing themselves, and I liked the idea of turning hits I loved into something even just a little less familiar or formulaic. It was an opportunity to pay a new kind of tribute." This album was recorded in Los Angeles with the familiar family of partners and players that Meshell has worked with for years. Chris Bruce plays guitar, Abraham Rounds is on drums, Jebin Bruni co-produced the album and plays keys. S. Husky Huskolds engineered while Pete Min mixed and mastered. Lasting and collaborative relationships with her fellow musicians is among the most important parts of music making for Meshell, prompting her to say on more than one occasion: "Meshell Ndegeocello is a band".
Some tracks were selected for their reflections: The album opens with "I Wonder If I Take You Home", which marked the early influence of Prince and Hip Hop on commercial pop, and was a reference for Ndegeocello's own "If Thats Your Boyfriend". Constantly asked to be "funky", Meshell includes "Atomic Dog" as a reminder that the heart of funk is ineffable and irreverent, not just acted in showy flourishes, slaps, or noodling. Other songs offered an outlet for plain emotional truths: "Waterfalls" was stripped down, and delivered as an honest and needed personal lament. "Sometimes It Snows In April" has an extended intro, an accidental result of the band's desire to delay the new and inevitable sadness of the song. "Funny How Time Flies" approaches sarcasm in its ominous and lonely sounds, exemplifying how these times – personally for Meshell, politically for many – are neither flying nor fun. "The year around the recording of this album was so disorienting and dispiriting for me personally and for so many people I know and spoke to all the time. I looked for a way to make something that was light while things around me were so dark, a musical place to go that reminded me of another, brighter time." A final note to the listener, Meshell chose art for the album package that hints at what's inside: A graphic V, a hidden M, the artwork is symbolic, sexy, and calls on the language of protest of the era these songs were mined from. With no words or pictures, the artwork is itself a declaration that even when you cannot imagine what to say, if you come together to create, you can find transformation and reinvention, the old can become new, today can become tomorrow. A portion of the profits from this album will be donated to the American Civil Liberties Union.
Outside Food & Beverage are not allowed for this event. You are allowed to bring one factory-sealed plastic bottle of water (1 per person). No glass/cans/flavored water.
Our Concession stands will be open selling a variety of food and beverages.
SEE MENU
Restaurant partners will also be available if you'd like to pre-order food and have it waiting for you when you arrive! Check out our Picnic in the Park Partners!
Food Trucks onsite:
Doherty's Paddy Wagon
Charlie Kbobs
Food trucks are located along the lakepath.
Booth Amphitheatre prides itself on bringing a wide variety of events to Cary, NC! What our guests are allowed to bring into each event varies from event to event. Please review each event page before attending each event!
Guests can bring the following items to Concerts:
Small wallet sized clutch purse no larger than 4.5" x 6.5" (about the size of a hand)
Clear bag that does not exceed 12" x12" x 9"
Factory-sealed plastic bottles of water (1 per person).

No glass/cans/flavored water

Empty reusable non-glass water bottle up to 1 Liter

Water Fill Stations located in the Cobblestone Courtyard

Lawn chairs:

No Footrest, Canopy, Lounge, Tri-Fold or Swinging Chairs.
Please remove the chair from the bags at the security checkpoint

Rain Coats
Ponchos
Small non-professional cameras with no flash
Strollers(Allowed on the lawn only)
All small clutches & clear bags are subject to search.
Prohibited items MUST be returned to the guest's vehicle before entering.

Please leave the following items at home:

Balloons, Banners & Signs
Bikes/skateboards/Inline Skates
Blankets, Towels, Mats of any kind or Size
Brochures/Stickers/Handouts
Carts/Wagons
Confetti/Glitter
Coolers
Drones
Fireworks/Sparklers of any kind
Food & Beverages
Go Pros, Audio or video recorders
Grills & Open Flames (inside or outside the venue)
Hula Hoops
Illegal Drugs
Laser Pointers
Pets of any kind (Unless it's a Service Animal)
Professional cameras with detachable lenses
Selfie Sticks
Sporting Equipment
Tablets of any kind
Tarps & Plastic sheeting
Tents/Staking
Umbrellas of any size
Wagons/Carts
Weapons of Any Kind (Include but not limited to knives, guns, tasers, chains, studded/spiked jewelry)
Children 2 & under are free on the lawn for this event.
Tickets are required for Children 2 and under for the reserved seating areas, even if they will sit on an adult lap
PURCHASE PREFERRED PARKING​​​​​​​
Preferred Parking will be sold on site the day of the event if spaces are available for $20.00.
Parking lots usually open 1 hour before venue gates open.
Preferred parking passes do not permit entry into the event. Please purchase an event ticket.
Parking Pass must be presented to parking attendant upon arrival into the Preferred Parking Lot.
Preferred Parking lot is located across from the main gate and Box Office.
GENERAL PARKING: Koka Booth Amphitheatre has approximately 1500 free spaces available. Parking is free of charge in Amphitheatre-owned lots. Some local businesses may charge a fee for parking in their lots.
ACCESSIBLE PARKING: A limited number of accessible parking spaces are available on a first-come-first-served basis with the proper hang tag or license plate.
DROP OFF & PICK-UP LOCATION: If using a taxi, Uber, etc please follow the signs & our Parking Staff to the pick-up & drop-off area.